Pendants and beads
Not on view
These gold pendants and beads exemplify the finest craftsmanship in gold from the ancient Near East, and each represents a deity or the symbol of a deity. The two female figures, wearing horned headdresses and long flounced dresses, probably represent Lama, a protective goddess; the disk with rays emanating from a central boss represents Shamash, the sun god; and the forked lightning is the symbol for Adad, the storm god. The two disks with granulated rosettes may be symbols of Ishtar, goddess of love and war represented by the planet Venus. Necklaces with similar symbols can be found on the figures of royal personages in later Assyrian wall reliefs and probably served as both jewelry and talismans.

It is difficult to date the group because the technique and imagery employed were known throughout the first half of the second millennium B.C. Similar gold disks with extensive granulation have been found in a tomb at Ebla in western Syria and in a private house at Larsa in southern Mesopotamia. Other objects in the hoard seem to have been made earlier and kept for centuries. It is possible that such a hoard would have been gathered and kept by a jeweler, who would have use for such materials.
#7025. Necklace pendants and beads, Part 1
Playlist

7025. Necklace pendants and beads, Part 1

7082. Necklace pendants and beads, Part 2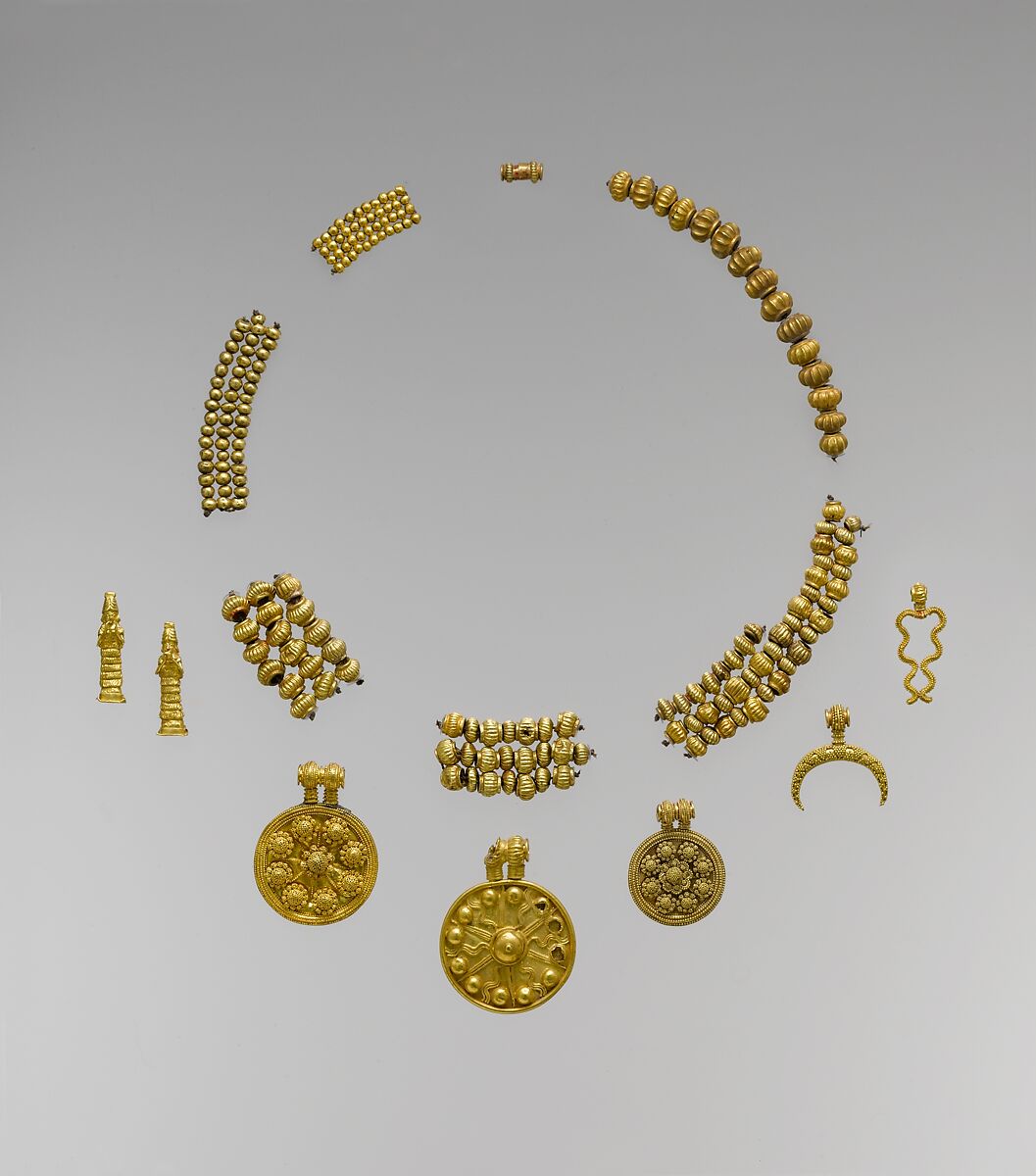 This artwork is meant to be viewed from right to left. Scroll left to view more.