The Judgment of Paris; he is sitting at left with Venus, Juno and Pallas Athena, a winged victory above; in the upper section the Sun in his chariot preceeded by Castor and Pollux on horseback; at lower right two river gods and a naiad above whom Jupiter, an eagle, Ganymede, Diana and another Goddess
Marcantonio Raimondi Italian
After Raphael (Raffaello Sanzio or Santi) Italian

Not on view
A masterpiece of Renaissance printmaking, the Judgment of Paris represents a highpoint in the collaboration between the painter Raphael and the great Italian engraver Raimondi. This scene is one of a group of exceptional compositions Raphael designed specifically for Marcantonio to engrave, which, according to Giorgio Vasari, 'amazed all of Rome.' It demonstrates the meticulously ordered systems of hatching that Marcantonio developed to achieve the richest possible tonal effects, which was to influence generations of engravers. Depicted here is the incident that sparked the Trojan War: Paris being forced to decide which goddess—Juno, Minerva, or Venus—was the most beautiful. He chose Venus, seen receiving the golden apple upon promising to help him woo the most beautiful woman alive, Helen of Troy.
Recognized by Vasari as one of Marcantonio's early Roman works of 1510-1511, and this date was supported by Delaborde; Shoemaker dated it between 1517-1520; more recently, Mason and Oberhuber date it between 1515-1516.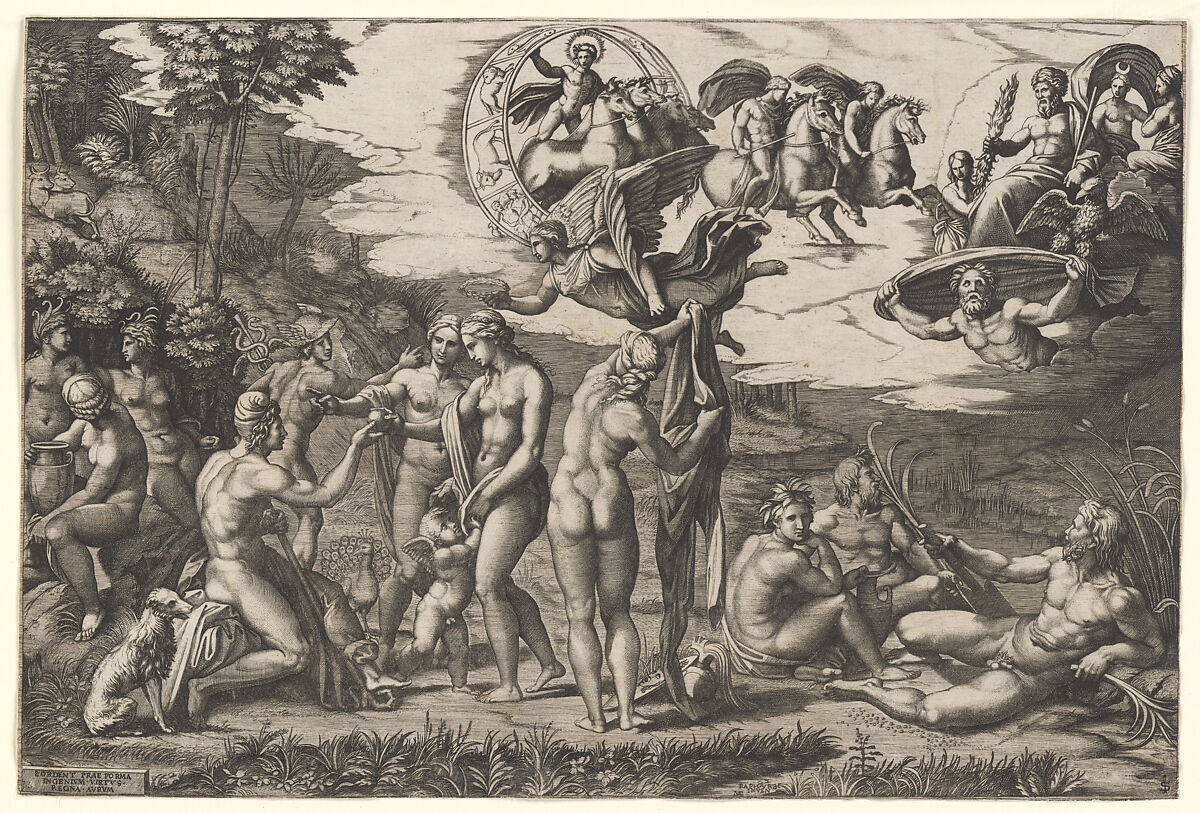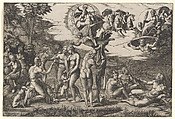 This artwork is meant to be viewed from right to left. Scroll left to view more.