Tivoli, Villa of Maecenas and part of the Cascatelle
Attributed to Joseph Mallord William Turner British
Attributed to Thomas Girtin British
Copy after John Robert Cozens British

Not on view
After experiencing an episode of ill health, Cozens became mentally and physically disabled and, in 1794, was placed under the care of Dr Monro, a physician and patron of the arts. Appreciating Cozens's exceptional contributions as a watercolorist, Monro employed young artists, such as Thomas Girtin and J. M. W. Turner, to copy Cozens's drawings that he either owned or borrowed from friends. This view in Tivoli, near Rome, is such a "Monro School" sheet, produced at one of the evening sessions held in the late 1790s at Monro's house in the Adelphi, off the Strand, London.

The view shown here was a popular site among eighteenth-century painters and travelers, then known as the Villa of Maecenas. Today, the ruins are identified as the Sanctuary of Hercules Victor, built around 120-80BCE, and in this drawing are represented from across the Aniene valley. Cozens sketched several views in Tivoli in April 1777, and the present drawing is likely based on a work from this time. To create the drawing, Girtin traced the original composition in graphite directly from Cozens's sketch (now lost) and Turner then applied gray and green washes.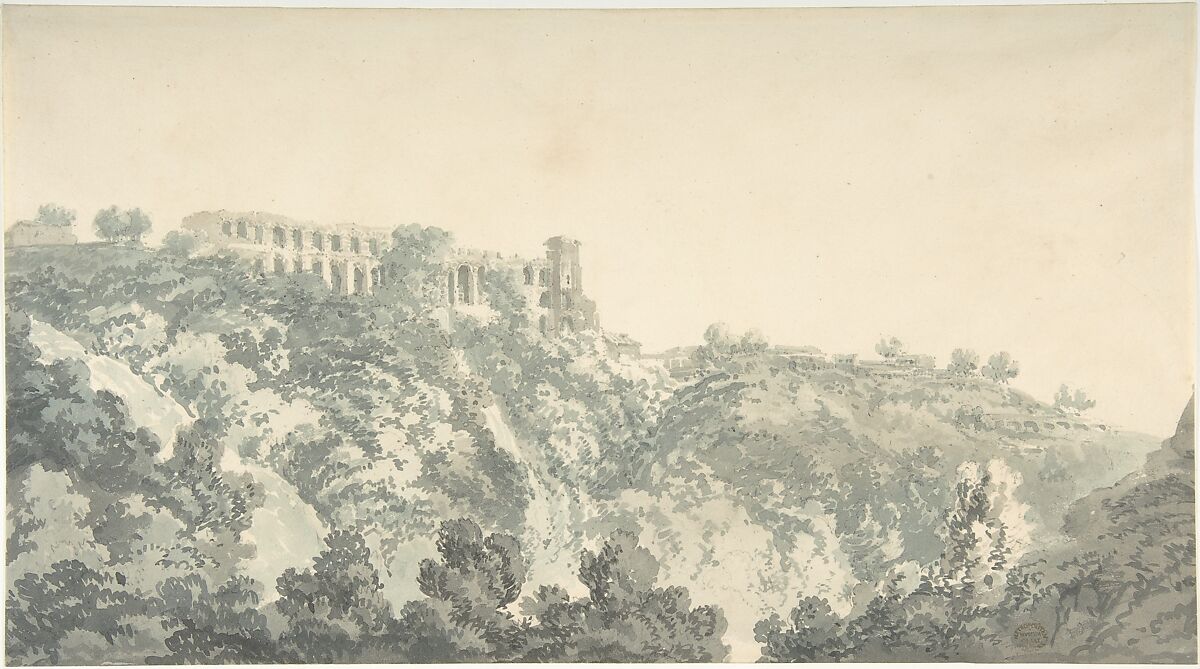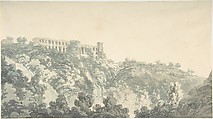 This artwork is meant to be viewed from right to left. Scroll left to view more.