The Princess Dwells in the Oak Tree Where ye Wild Pigeons Come to Feed Her, for "The Wonder Clock"
Howard Pyle American

Not on view
Pyle is considered the father of American illustration. Born in Wilmington, Delaware, he became interested in art and writing as a boy, studied in Philadelphia and then New York, at the Art Students League. In 1878, a drawing accepted by Harper's Weekly helped to launch his career and the artist returned to Delaware in 1880. Over the next three decades Pyle wrote and illustrated a series of now iconic works and became an influential teacher. Aware of contemporary European innovations, he skillfully adapted his style to suit a range of subjects. This design first appeared in Harper's "Young People," May 25, 1886 titled "The Princess and the Pigeons," and was used to illustrate the story "Mother Hildegarde." Here, the artist redrew it for "The Wonder Clock," a book published by Harper Brothers in 1888. The related image appears in story XV on page 197.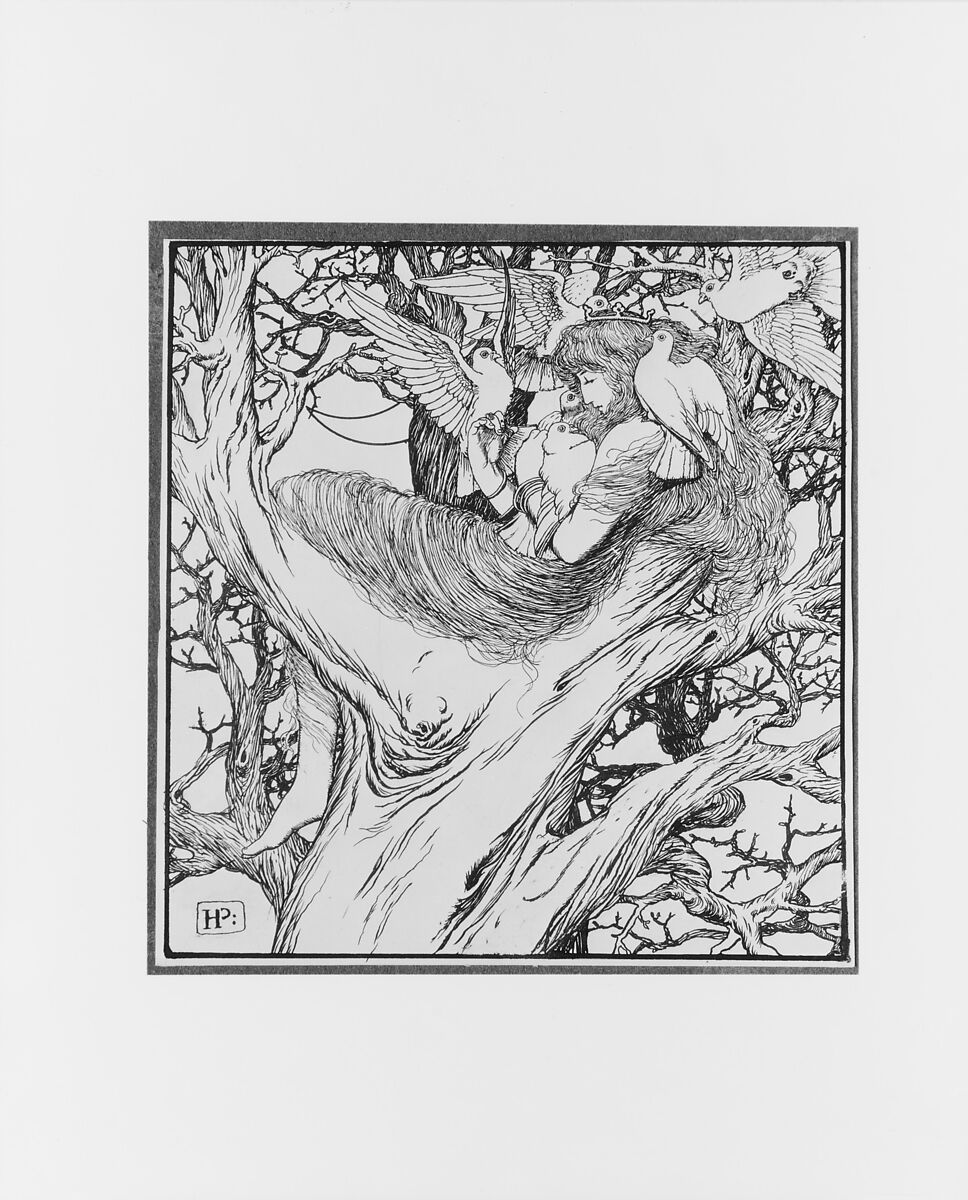 This artwork is meant to be viewed from right to left. Scroll left to view more.