Enoch
William Blake British

Not on view
Blake's only lithograph celebrates artistic creativity as springing from closeness to the divine. The composition centers on Enoch, a mysterious Old Testament figure described in Genesis 5:22-29 as having "walked with God." Representing theological speculation that the patriarch invented writing, Blake places him a dais holding a book inscribed with Hebrew letters with hovering beings to either side representing prophesy and inspiration. Below, Enoch's children practice painting, music and poetry to suggest that all the arts flow from writing.
The technique demonstrates the artist's experimental approach to print-making. Lithography was invented in Germany in the mid-1790s, reached London in 1800, and was patented as "polyautography." Attracted by the new process, Blake either rented or borrowed a printing stone from the patent holder, Georg Jacob Vollweiler, but devised his own unique mixture of lithographic and acid relief methods to produce Enoch. Only four copies of the print have survived and the first owner of this version transcribed Blake's unique method on the verso, the text now visible over the prophet's head.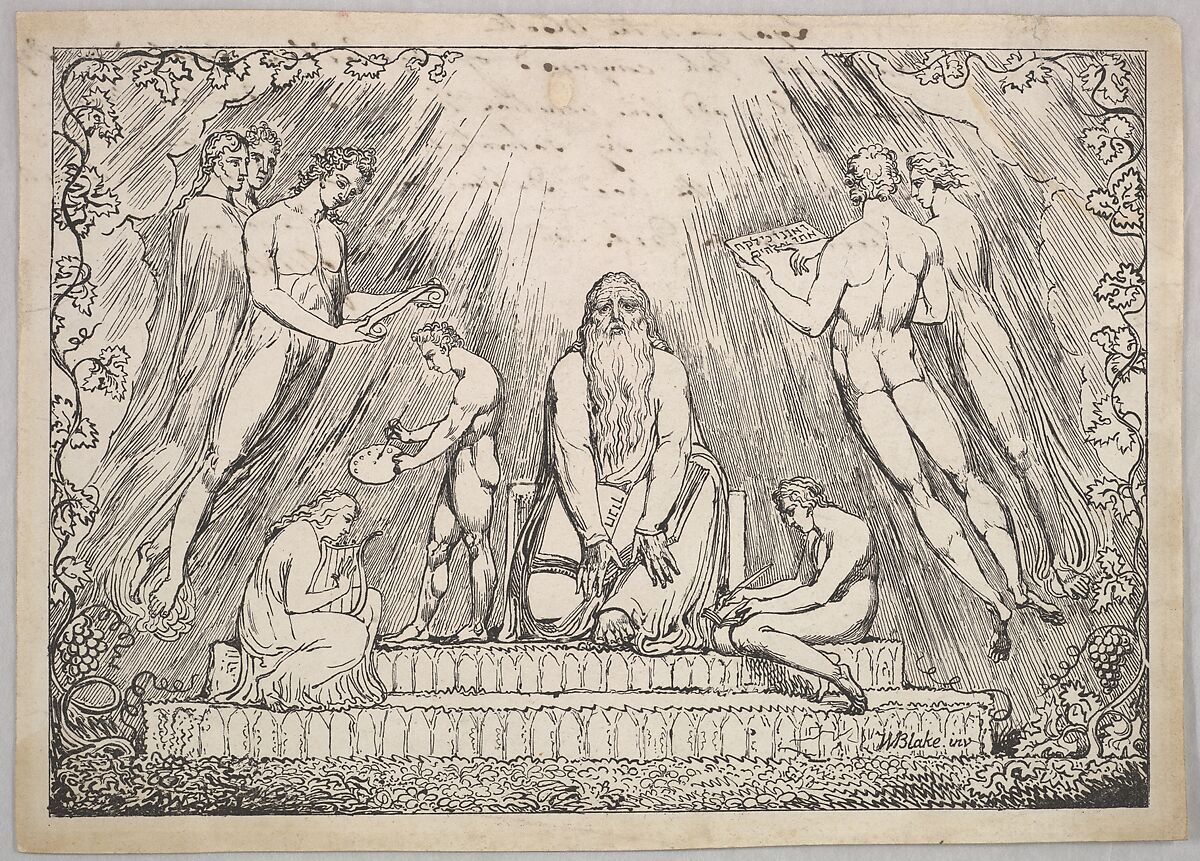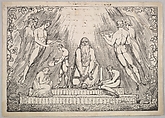 This artwork is meant to be viewed from right to left. Scroll left to view more.