Lion and Dragon in Combat
Painting by Muhammad Baqir Iranian

Not on view
A significant number of works by Muhammad Baqir survive, including several borders and single-page paintings, dated 1764, that come from a dispersed album. Some of these are based on European prototypes while others depict flowers, reflecting the vogue for bird-and-flower paintings that developed in the eighteenth century and was especially popular in nineteenth-century Iran.

While the subject of dragons in combat with real or imaginary animals has a long history in Persian painting, originating with the Mongols in the thirteenth century, the more immediate inspiration for this composition is most likely in the work of the seventeenth-century Safavid artist Mu'in Musavvir. His numerous drawings of lions depict the beasts with large, expressive eyes similar to those of Muhammad Baqir's creature. What differentiates the eighteenth-century drawing from its Safavid forebears is the use of ink wash, a technique borrowed from European sources, to define the musculature of both lion and dragon. Finally, the iconography of this drawing is novel since customarily both dragons and lions are shown defeating a weaker foe. Here, the two are face to face, with the lion drawing first blood but the outcome of their struggle forever uncertain.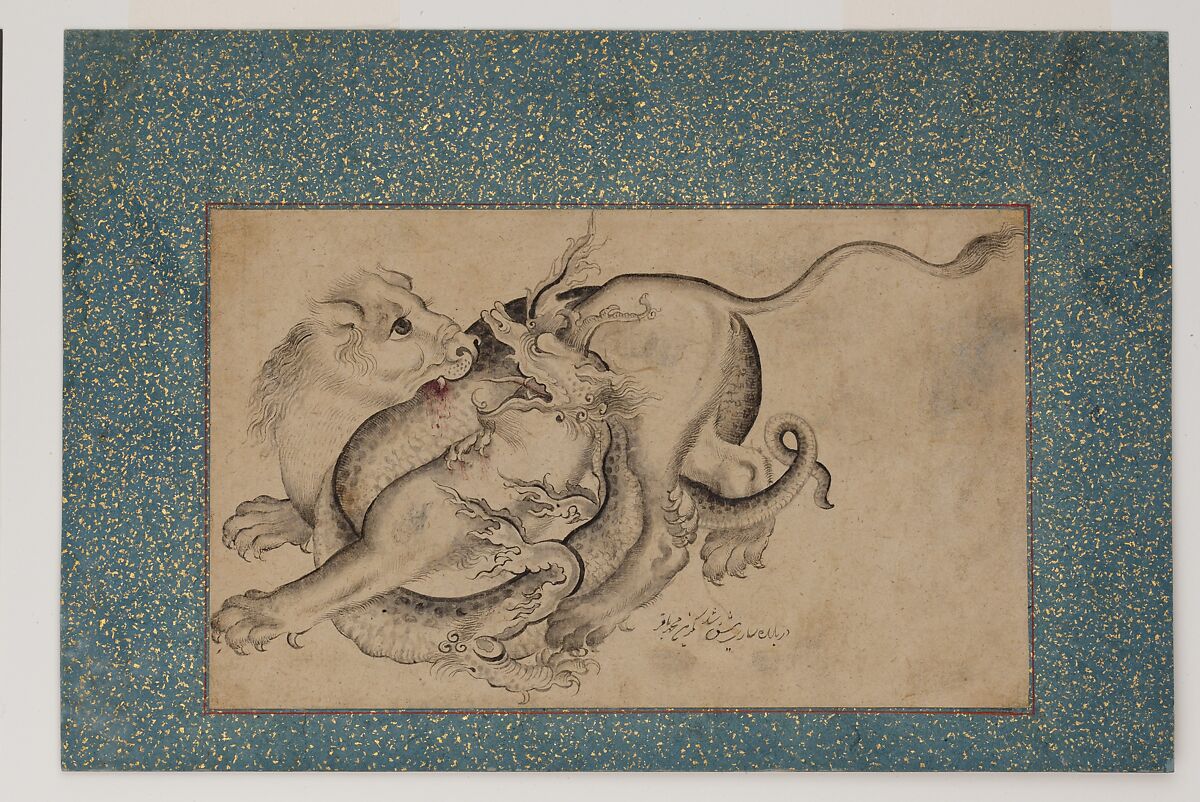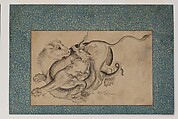 This artwork is meant to be viewed from right to left. Scroll left to view more.