Hexagonal Tile Ensemble with Sphinx
Not on view
By the early twentieth century, the two-story Konya Köşk had largely fallen into ruin, but architectural fragments speak to its former artistic sophistication and lavish polychrome ornamentation. The upper story of this Rum Seljuq "citadel-palace" was dominated by an iwan with balconies on three sides facing outward over the sultanate's capital, Konya, thereby functioning as both a belvedere and a point from which the sultan could consider his dominion. The luxurious mina˒i ceramic technique of these tiles is reminiscent of that associated with the luxury vessels made in Kashan, Iran. The stucco reliefs also recall the artistic language developing both in the eastern and western parts of the Seljuq realm, which eventually extended into Christian lands, as seen in comparable stucco reliefs found at the Armenian capital at Ani. The imagery of real and fantastic animals, such as this sphinx (1976.245), and scenes of equestrian combat or royal hunt – illustrated for example through the motif of chasing animals seen in stucco fragments (1984.505a-d) – aimed to re-create an earthly paradise or the ideal life and just dominion of the sovereign presiding over this cosmos. It also offered supernatural and magical protection to the ruler, his entourage, and the sultanate. The Konya Köşk, although situated in an urban environment, evoked the ideal natural setting awaiting the sultan at his country pavilions as well as the paradisiacal ideal awaiting him in heaven.
#608. Architectural fragments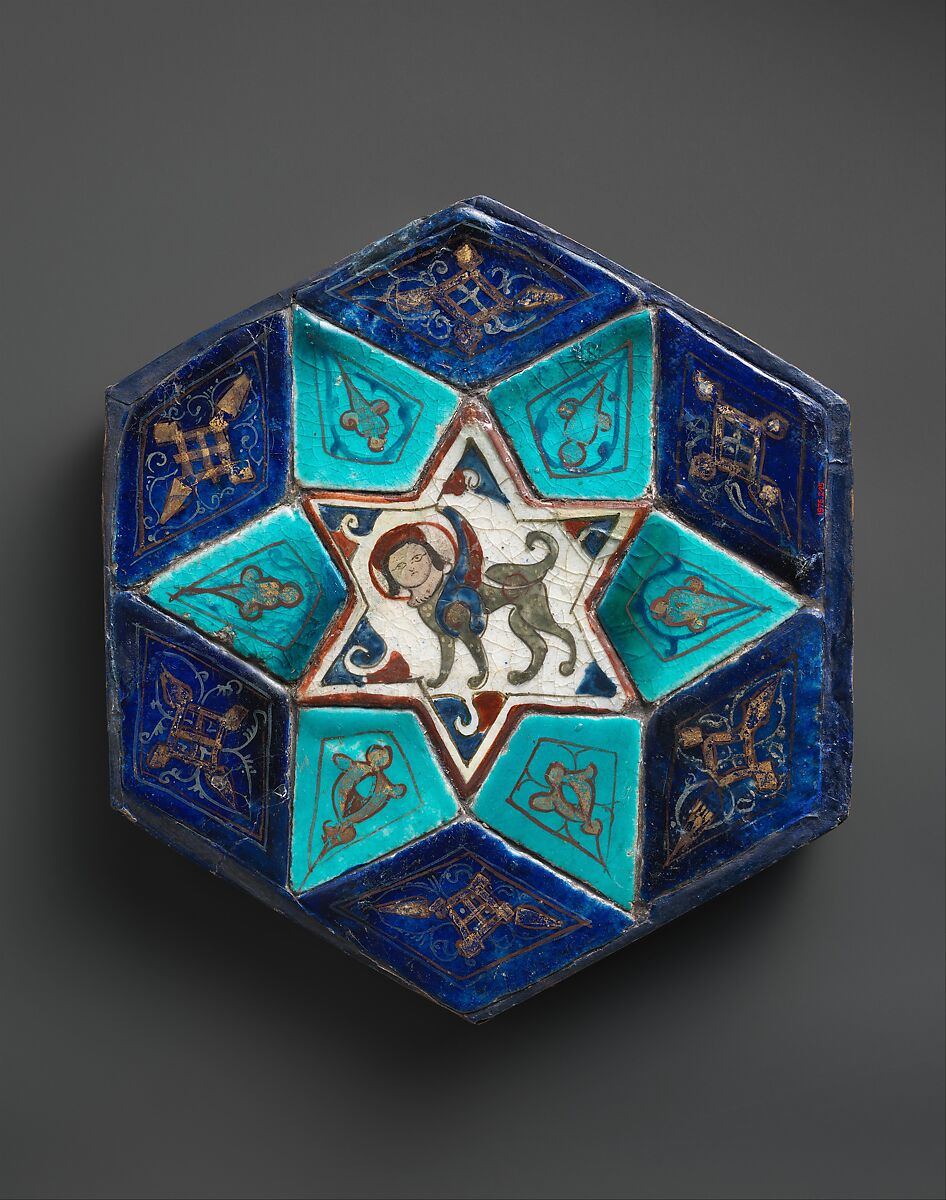 This artwork is meant to be viewed from right to left. Scroll left to view more.