Section from a Qur'an
Not on view
The Qur'an consists of 114 chapters (suras) of uneven length. A system
was therefore devised to divide the Qur'an into thirty equal parts, enabling a reading of generally uniform length each day of the month. This manuscript is the nineteenth section of the Qur'an and begins in the middle of chapter twenty-five, al-Furqan (the Differentiator). It has a Turkish interlinear translation, which may have been added a century or more after completion of the manuscript.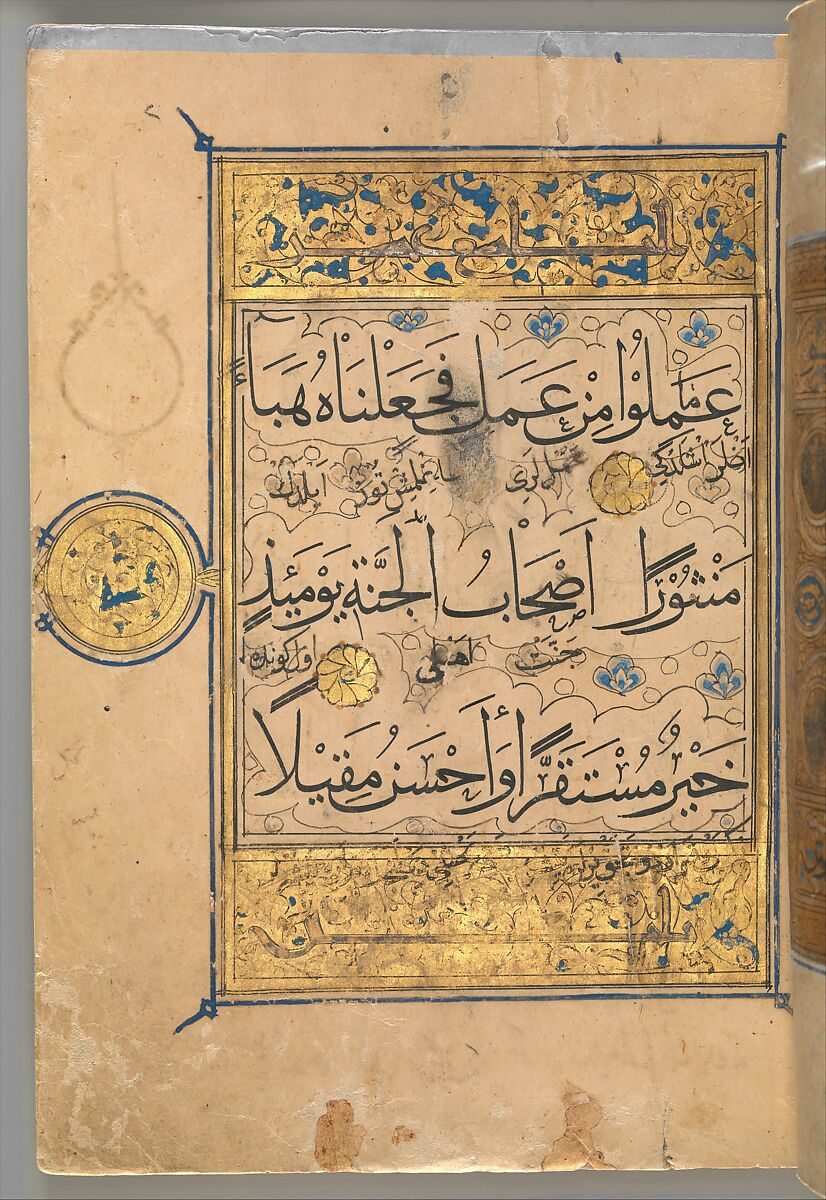 This artwork is meant to be viewed from right to left. Scroll left to view more.