Noh Costume (Kariginu) with Geometric Pattern
Not on view
This robe's distinctive shokkō pattern of linked hexagons and squares is traditionally linked to the title role of the sacred old man in the earliest Noh play, Okina. The dances that make up this play grew out of ancient shrine ceremonies. Often performed to open a Noh program at New Year's and other ceremonial occasions, Okina is both a ritual purification and a prayer for long life, peace, and prosperity.

The type of Noh costume called kariginu, with its broad sleeves and round overlapping neckband, is based on the informal garb of courtiers of the Heian period (794-1185). In Noh plays this type of robe is generally worn belted over broad divided skirts for male roles of nature spirits, gods, and noblemen.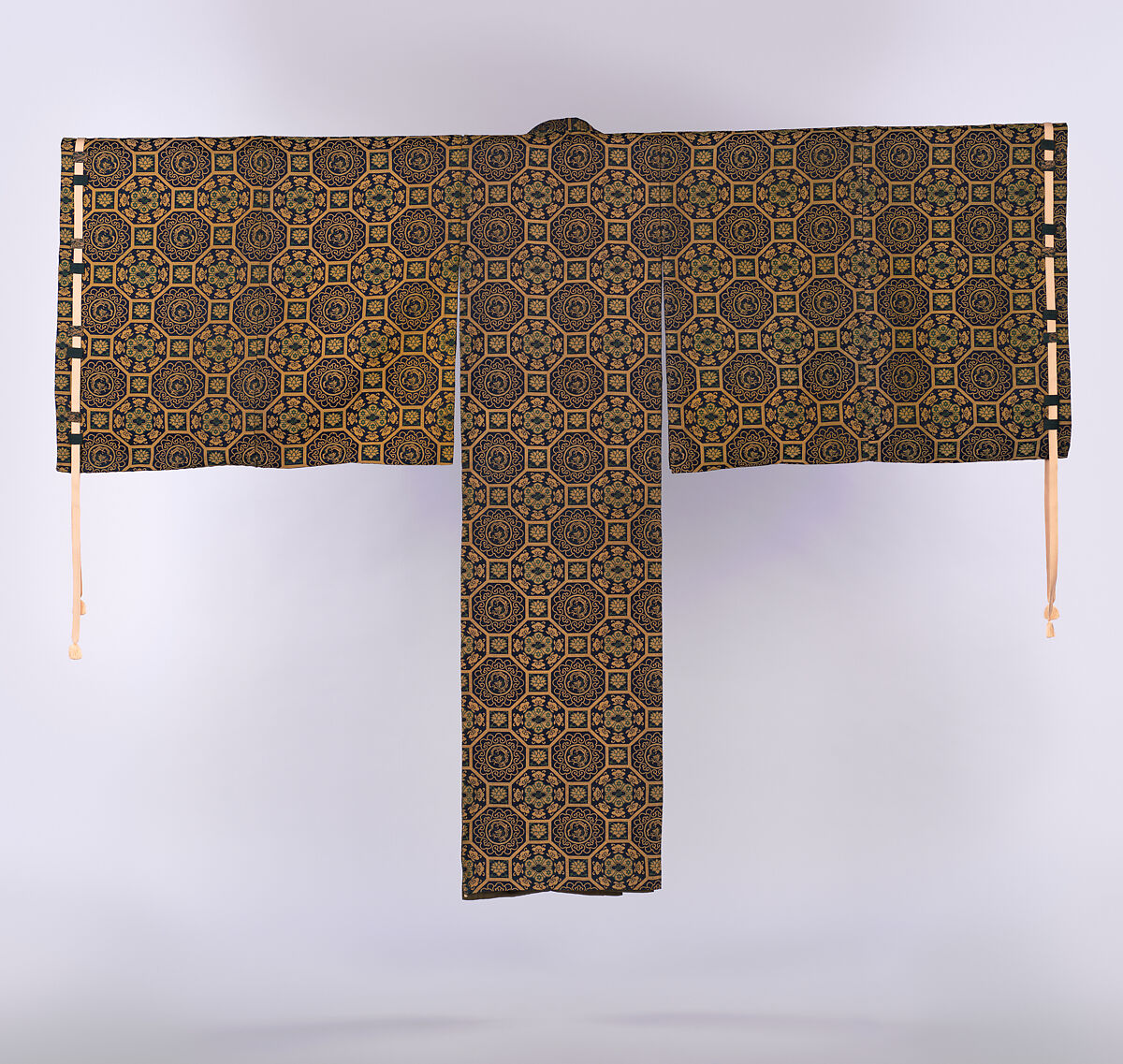 This artwork is meant to be viewed from right to left. Scroll left to view more.