Holy Face
Gerard David Netherlandish

Not on view
This tiny manuscript illumination, a sympathetic portrait of Christ, belongs to the tradition of religious images known as acheiropoita, images believed to have been created miraculously. It is one of a group of representations of the head of Christ, called the Holy Face, that have their roots in Byzantine legend and in the legend of Saint Veronica. The story of Veronica became enormously popular in Europe in the thirteenth century, and medieval pilgrims traveled to Saint Peter's in Rome to see what they believed to be the actual veil of St. Veronica (known as the sudarium), impressed with the image of Christ's face.

Holy Face miniatures were particularly popular in Books of Hours made in Bruges toward the end of the fifteenth century and into the beginning of the sixteenth. Although there are no signed miniatures by Gerard David, nor indeed any panel paintings today that bear his signature, there is a strong possibility that this miniature was one of several illuminations by David excised from a Book of Hours, dated 1486 and now in the collection of the Escorial, Spain. The volume is missing a number of miniatures that were cut out at an unknown date, among them an image of the Holy Face that accompanies the prayer or hymn "Salva sancta facies" in the front of the book. The dimensions, proportions, and even the traces of the arched top of the Lehman illumination match the corresponding features of the few miniatures in the Escorial volume that have been attributed to David.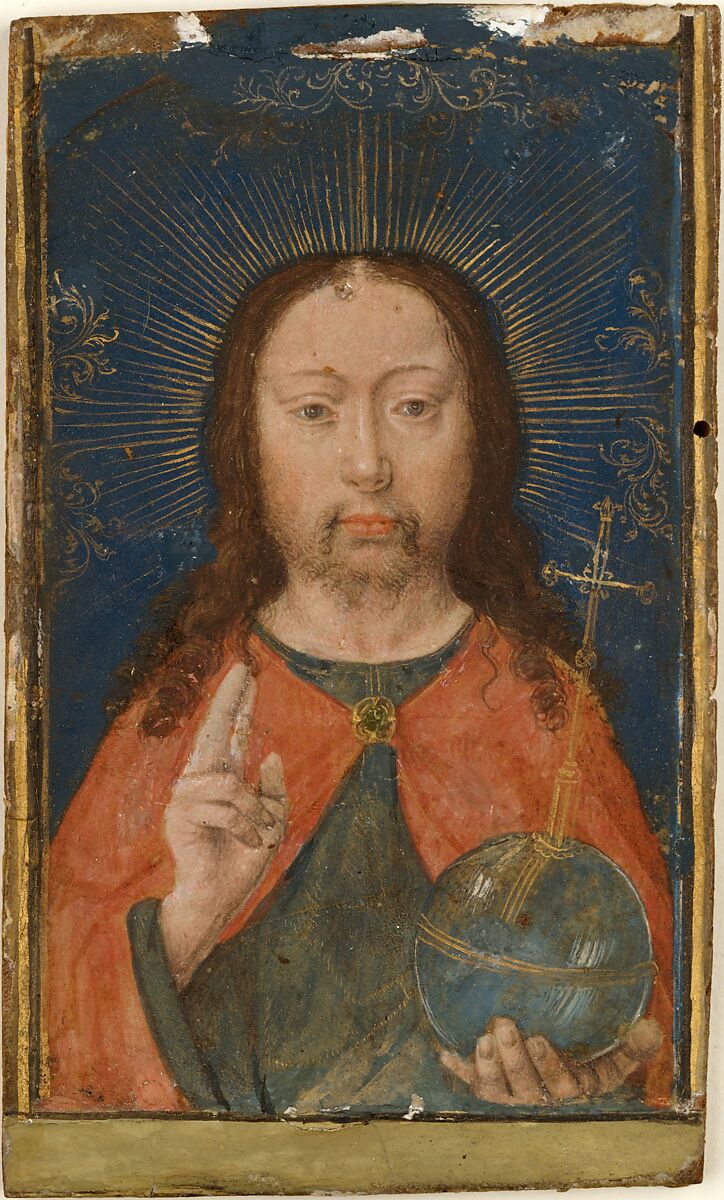 This artwork is meant to be viewed from right to left. Scroll left to view more.