Aquamanile in the Form of a Falconer on Horseback
On view at The Met Cloisters in Gallery 01
Derived from the Latin words for water (aqua) and hand (manus), an aquamanile (plural: aquamanilia) is an animal- or human-shaped water vessel used in hand washing, an essential component of religious and secular rituals in the Middle Ages. Aquamanilia were the first cast vessels of medieval Europe. Usually cast in copper alloy through the lostwax process (cire perdue), the hundreds of surviving examples date from the twelfth through fifteenth century. The Metropolitan Museum of Art has one of the most important collections of aquamanilia in the world, with examples at The Cloisters and in the main building on Fifth Avenue, in both the medieval galleries and the Lehman Collection.

Although compromised by the loss of the horse's hooves and by significant wear to the surface, this aquamanile in the form of a youthful falconer remains a striking work. The left hand originally supported a falcon.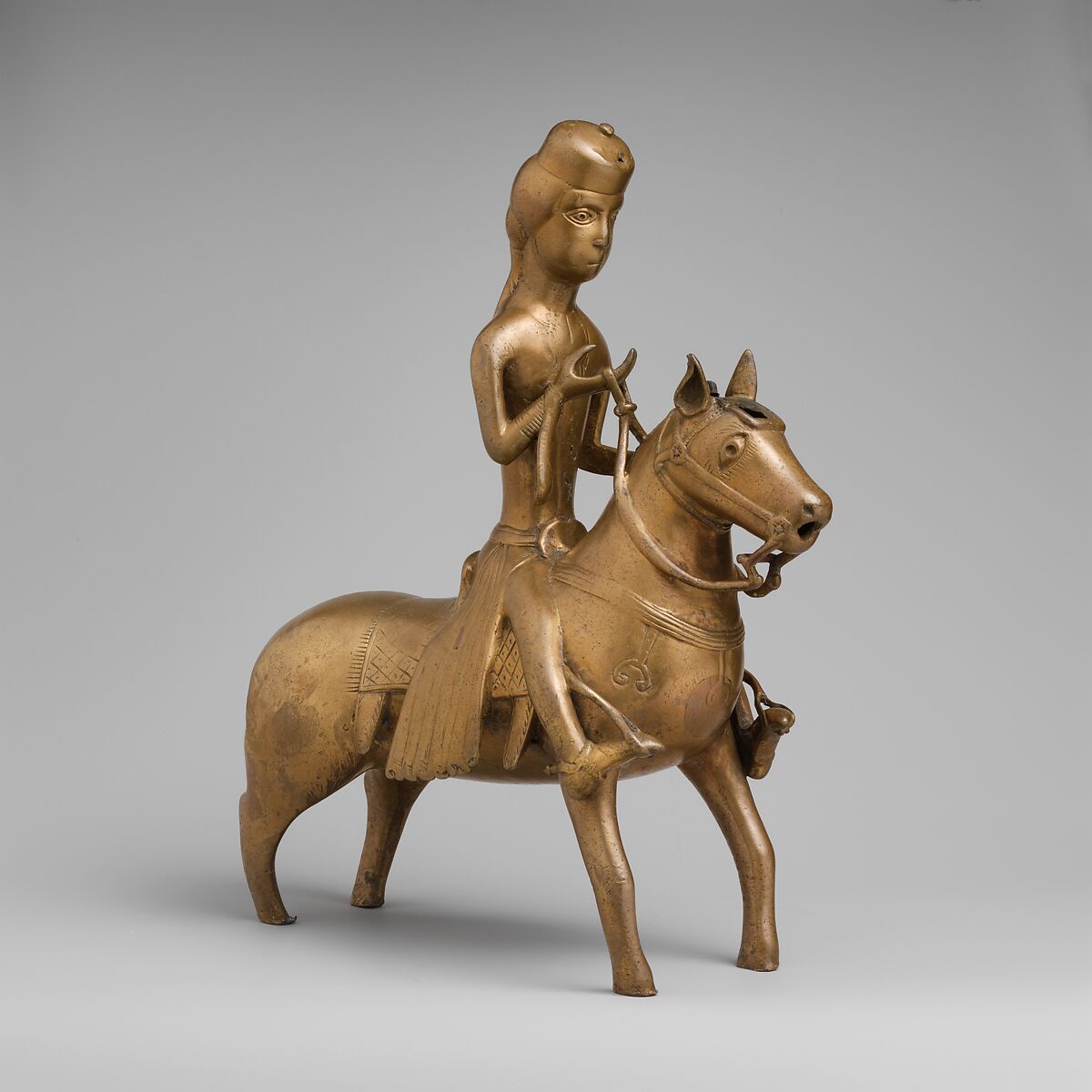 This artwork is meant to be viewed from right to left. Scroll left to view more.