Aquamanile in the Form of a Rooster
Not on view
The rooster's majestic tail feathers splay in rhythmic arcs as he crows, full-throated. The artist who modeled the bird boldly balanced the body on its tiny talons.

This elaborate water vessel was intended for handwashing. A specialty of metalworkers in German-speaking lands for centuries—from the twelfth to the fifteenth—they are called aquamanilia, from the Latin words for water (aqua) and hand (manus).
#33. Aquamanile in the Form of a Cock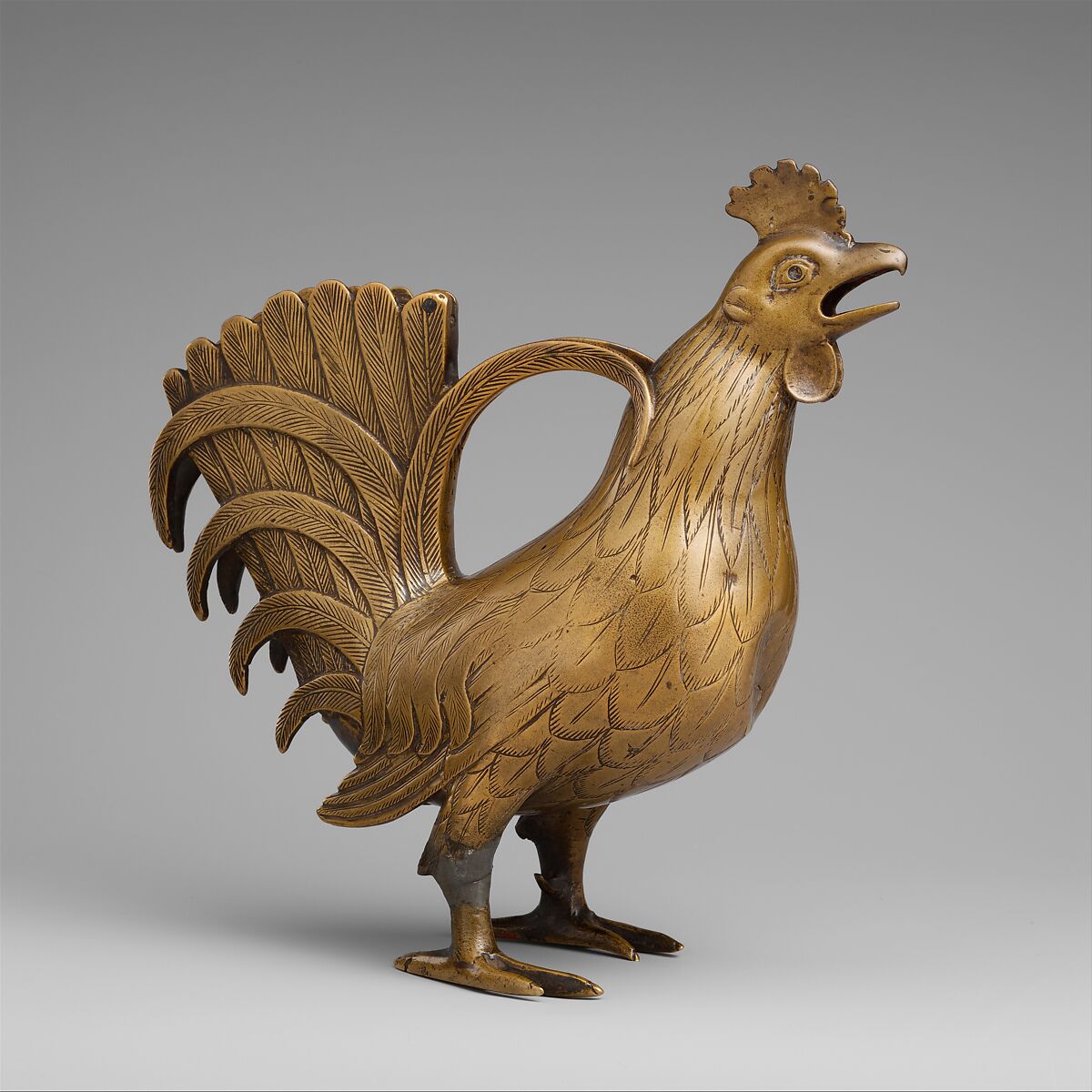 This artwork is meant to be viewed from right to left. Scroll left to view more.