Presentation Scene with Saint Peter Martyr and Three Donors
Giovanni di Balduccio Italian

On view at The Met Cloisters in Gallery 08
Trained in Pisa, Giovanni di Balduccio is noted for bringing the innovations of Tuscan sculptors to northern Italy. With quiet monumentality, this panel depicts the standing image of the bearded Saint Peter Martyr (d. 1252) wearing Dominican garb. The head wound, his primary attribute, is clearly visible along with a (restored) palm of martyrdom in his right hand. The saint's cloak, held open by his outstretched arms, frames three praying donor figures, while he places his hands on the heads of the oldest and the youngest of them. This relief is carved in a white fine-grained marble set into a frame of slightly coarser, grayer marble.

The sculpture is one of three marble panels to survive from a tomb originally in the Milanese church of Sant'Eustorgio. The damaged central panel (Castello Sforzesco, Milan) depicts the Enthroned Virgin and Child between two angels, and the relief originally on the viewer's left (Saint'Eustorgio, Milan) shows Saint John the Baptist with four kneeling donors in a composition that mirrors the Museum's panel, which must have been on the right. Details such as the molding beneath the ledge supporting the figures and the buttons on the undersides of the sleeves suggest that the reliefs were intended to be above eye level.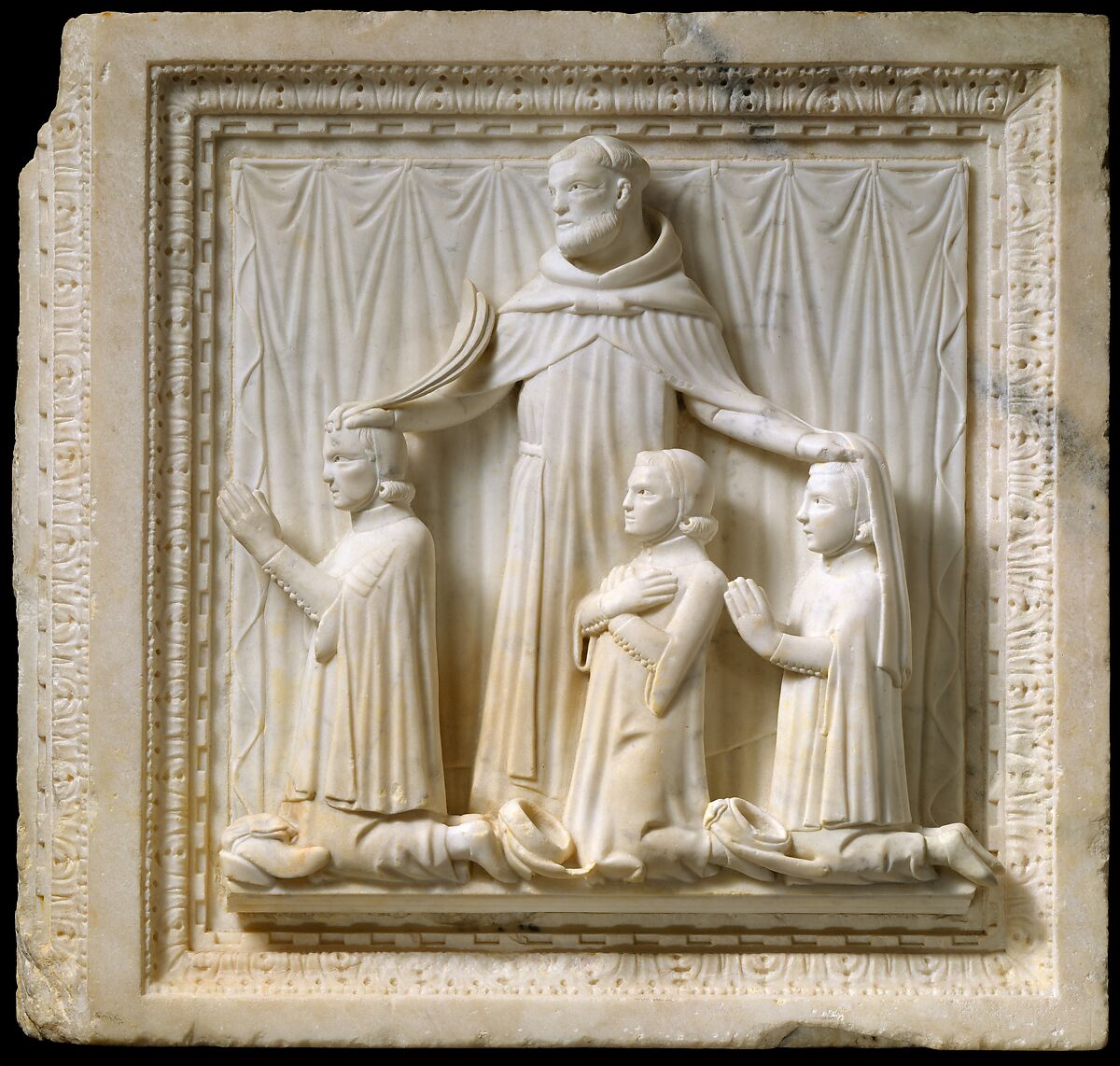 This artwork is meant to be viewed from right to left. Scroll left to view more.