Tenor Oboe
Johann Wolfgang Köningsperger German

On view at The Met Fifth Avenue in Gallery 684
This tenor oboe, or taille de hautbois, was made by the master woodwind maker Johann Wolfgang Köningsperger, perhaps the most important member of a family of woodwind makers in Roding Oberpfalz, Bavaria. This beautiful instrument is built of stained pearwood in three sections: the upper and lower body joints and the bulbous bell. There are six finger holes and three brass keys. Like oboes of the time, a player could make the choice about which hand to use for the top or bottom holes. The instrument, which measures approximately 818 mm in length, is pitched a fifth lower than Köningsperger's soprano oboe, which measure about 570 mm.

Although the taille de hautbous was composed for by both Lully and J. S. Bach, its greatest use would have been in outdoor bands paired with other oboes. The instrument would later be replaced by the English horn.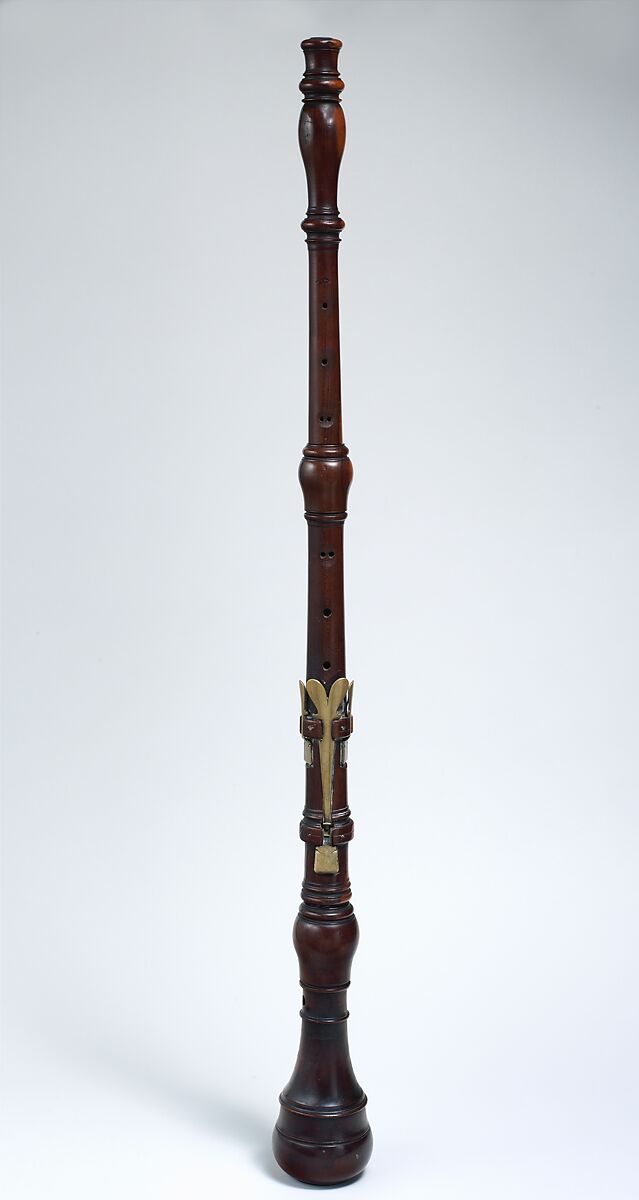 This artwork is meant to be viewed from right to left. Scroll left to view more.