Official with Pleated Costume
Ptolemaic Period
On view at The Met Fifth Avenue in Gallery 131
Striding draped figures appear in the Egyptian statuary repertoire in the mid-second century B.C.; such statues seem often to have stood in front of temples pylons. Possibly the diadem worn by this figure indicates a priestly office.

Although only now appearing in statuary, the figure's distinctive garments seem to have actually been worn in Egypt already for some centuries. The ensemble has three elements: a sleeved tunic is worn closest to the body; over that is wrapped a long fringed skirt whose edge is visible between the legs; finally, a shawl is draped over the upper body in such a way as to cover the left arm and pass under the right, with its ends gathered into the left fist.

A new level of integration of Hellenistic influence emerges in this period and can be clearly observed in many of striding draped male figures. The phenomenon is often exemplified as here by adoption of Greek-style short curly hair.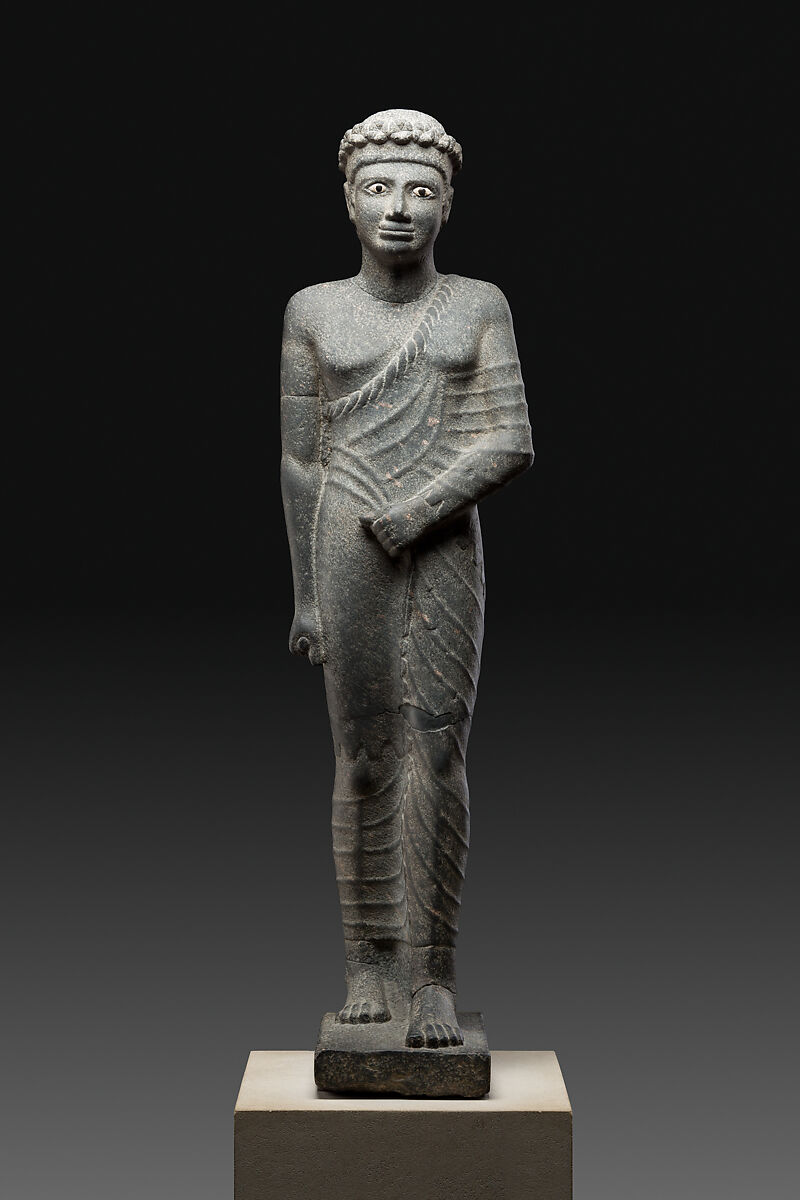 This artwork is meant to be viewed from right to left. Scroll left to view more.