Tomb Chapel of Raemkai
Old Kingdom
On view at The Met Fifth Avenue in Gallery 102
The chapel of Raemkai was originally built and decorated for an official named Neferiretnes, traces of whose name and titles can still be made out on the false door. Either Neferiretnes had fallen into disgrace, or his family had died out, leaving no one to care for his tomb. The reuse of the tomb for Raemkai was most probably by royal decree and took place before the reign of Isesi (ca. 2381 BC).

The inscriptions call Raemkai (the name means "the sun is my life force") "king's bodily son," and he may well have been a true prince, although we do not know definitely from which pharaoh he descended. His offices were predominantly religious in charater, but one title ("representative of el-Kab") points to an assoiation with ceremonies around the royal coronation, indicating that Raemkai was, at least on occasion, close to the king's person.

The fine relief decorating the tomb includes among other scenes bird-catching, butchering, baking and brewing, and a large scene of the hunt in the steppes with lasso and dogs.

Search for "08.201.1" to find detailed information about the individual walls and scenes.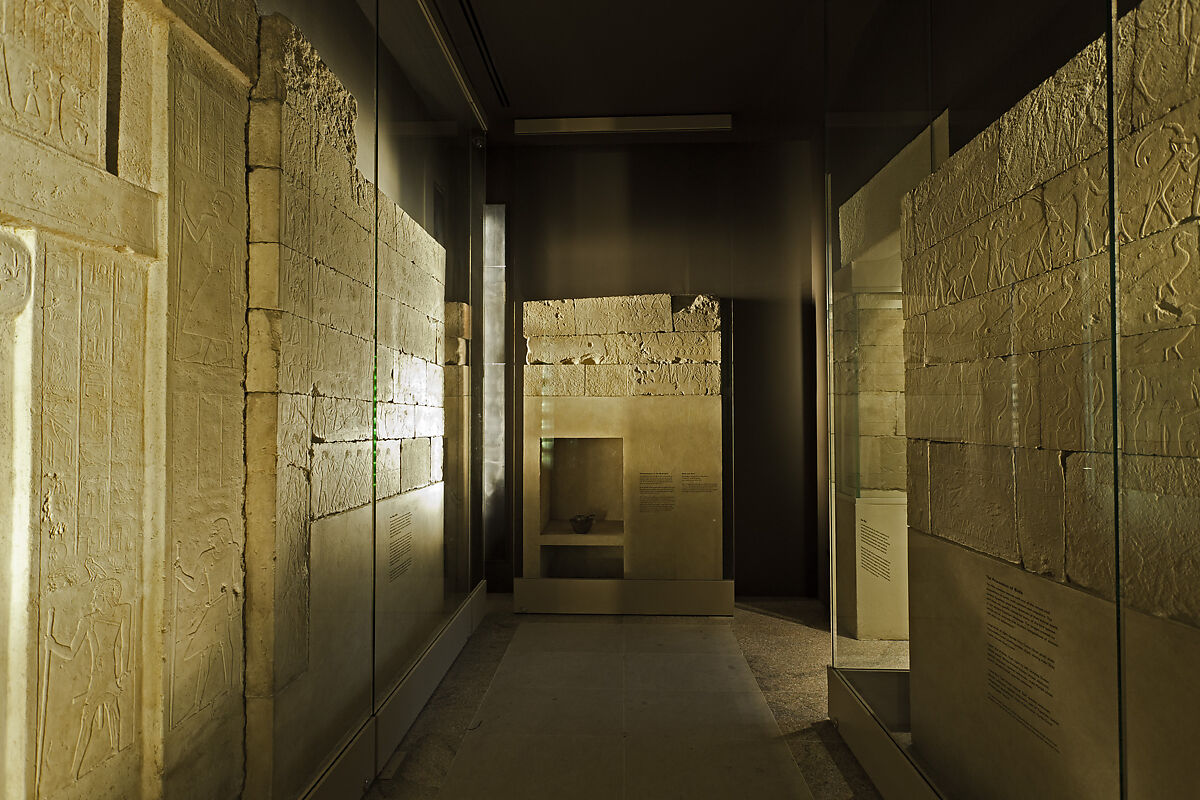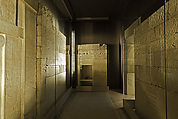 This artwork is meant to be viewed from right to left. Scroll left to view more.