Head of a lion
Late Period–Ptolemaic Period
On view at The Met Fifth Avenue in Gallery 128
This imposing head is unique for its artistic quality, size, and the insights it gives the viewer into the creative process of an Egyptian sculptor's workshop. At the time this model was made, sculptures of lions drew on the animal's true appearance rather than the stylized interpretations that are seen in both earlier and later Egyptian art. Here the realism of the animal is found in the small, eyes overshadowed by heavy brows, fleshy facial features, and indications of loose fur and tufts of hair.

This model used in the creation of a plaster prototype that would have been copied in stone to make the waterspouts needed for a new temple. Located on a temple wall just under the roof, the image of the lion functioned as a guardian over the spout located between his paws. If that cavity was left unprotected, then negative forces could potentially enter sacred space.

This lion is cast in plaster from a clay model, now lost, and the details then added by hand. Small elements left by the casting process may be observed in the light-colored stripe documenting the removal of the seam created by the molds used in casting and the minor differences between the two halves of the face. The piece is hollow and in back, finger impressions are visible, left by the craftsmen when they added thicker plaster to support the finer material used for the features.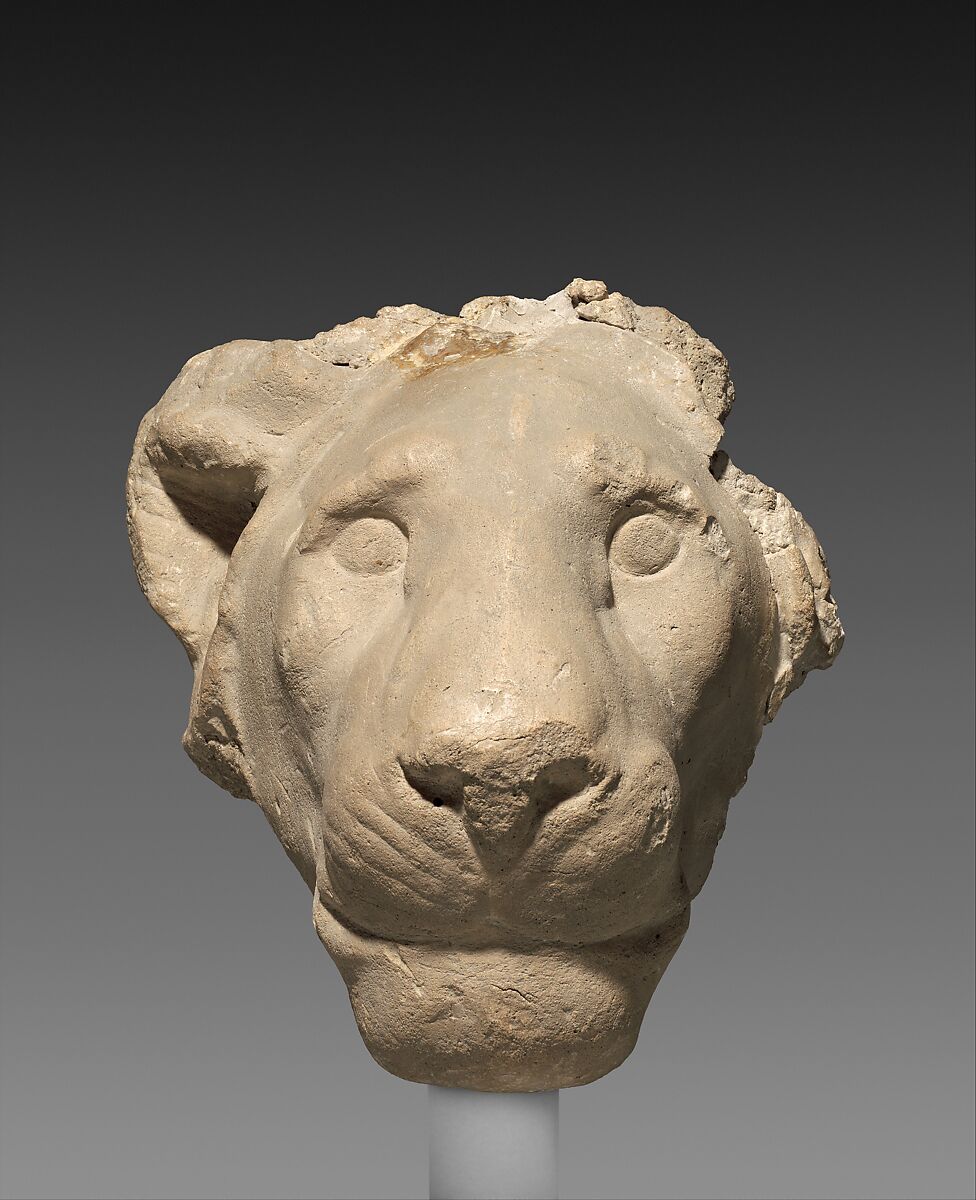 This artwork is meant to be viewed from right to left. Scroll left to view more.