Porphyry vessel with bearded masks
On view at The Met Fifth Avenue in Gallery 166
Porphyry vessel shaped like a situla but without the two handles above.
Outsplayed rim, with molding decoration and one groove on interior shoulder below rim; low neck with concave profile; narrow shoulder, sloping downwards; cylindrical body with side curving in at bottom; low base with molding decoration and three curving feet around bottom edge; flat bottom with raised central disk; two horizontal ear-shaped handles; below each handle, a Silenus mask. Each Silenus wears a wreath with leaves and berries and a fillet across his forehead; he has pointed ears, projecting forwards, a broad nose, a bushy moustache, parted lips, and long, flowing beard with drilling between the wavy locks.

In antiquity, porphyry was highly regarded as a royal stone, because its color was associated with the regal and, in Roman times, imperial use of purple to symbolize rank and authority. Since the stone is very hard, making its extraction and transport extremely difficult and costly, its use in sculpture and architecture was very limited. This piece, probably used as a cinerary urn, is one of the finest porphyry vessels to have survived from Classical Antiquity. In shape and decoration, especially with the striking masks of Silenus, it resembles bronze situlae but lacks the two handles above. The closest parallel however is provided by the Angers porphyry situla, acquired by King René of Anjou in 1449 from the Convent of St. Paul at Marseille and given by him soon afterwards to the Cathedral of Angers.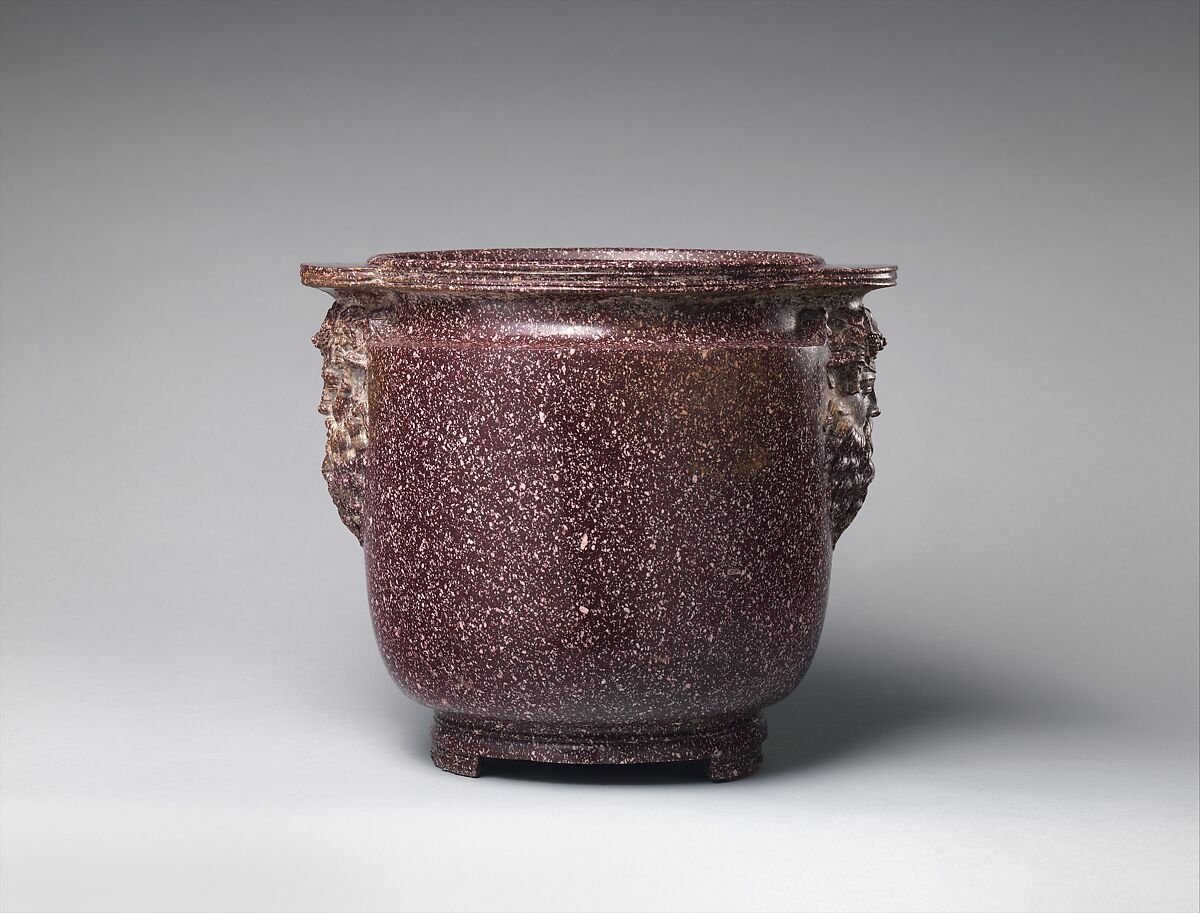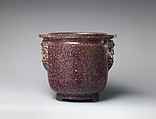 This artwork is meant to be viewed from right to left. Scroll left to view more.