Double Flour Bag
Not on view
The large double flour bags created by Bakhtiari weavers usually feature pile with symmetrical knots at the bottom to protect the bag in areas of extreme wear. Unlike the other Bakhtiari double flour bag on view (MMA 2015.490.8), the ground here is executed in weft-faced plain weave using white cotton, and the patterning is made in sumak extra-weft wrapping with wool threads. The weaver chose to decorate the bag with repeating lozenges and other geometric motifs, as well as stylized human figures and animals.

The closure is composed of a sumak band with slits finished with two-color overcast stitching on the front and braided loops at the back. Similar to the other double flour bag, a band of twining is worked into the plain-weave structure on the back, creating a more durable construction. This band also extends into the three-dimensional loops used for the closure.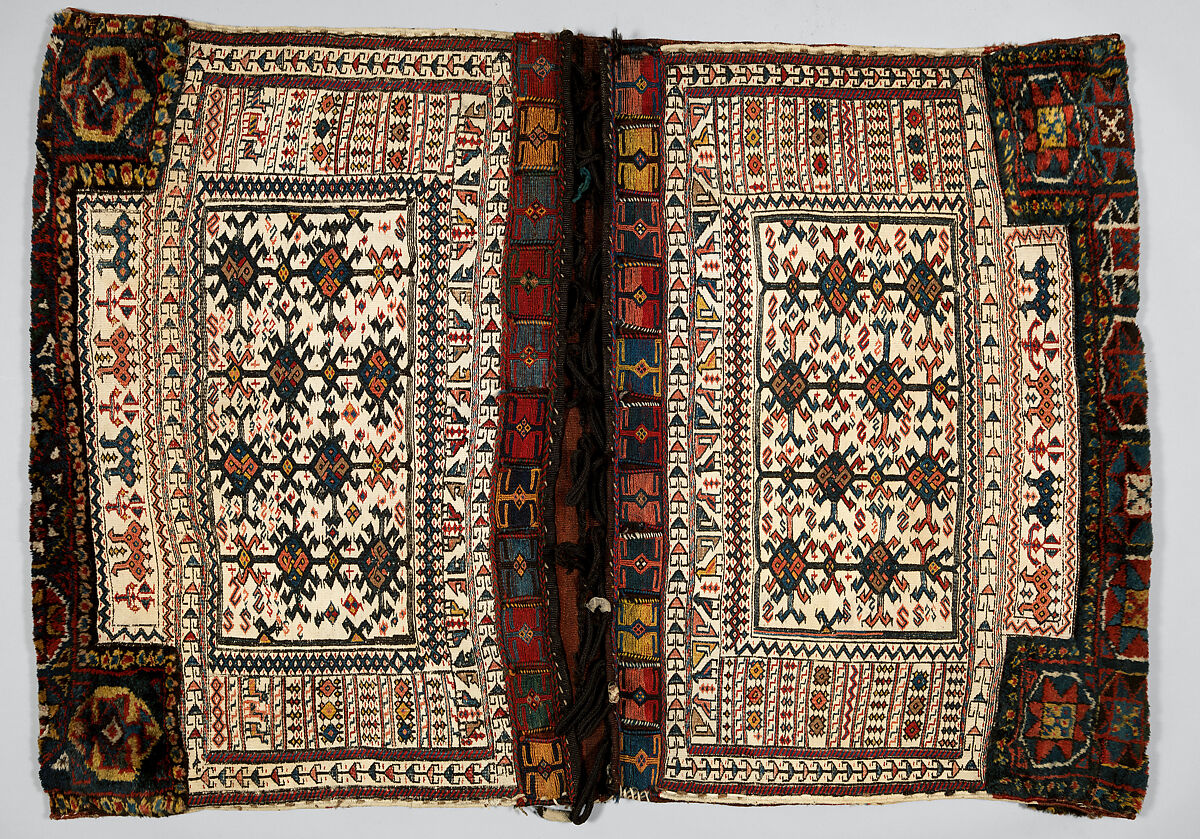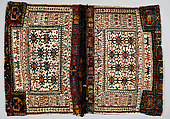 This artwork is meant to be viewed from right to left. Scroll left to view more.