Pes-Ke-Le-Cha-Co
Henry Inman American

On view at The Met Fifth Avenue in Gallery 756
Inman painted portraits of Native Americans in preparation for the production of hand-colored lithographs for Thomas L. McKenney's "The History of the Indian Tribes of North America" (1836–44). These leaders had originally been painted from life by Charles Bird King, when invited to Washington by the U.S. government and greeted by President James Monroe in 1822. King's portraits were destroyed in a fire at the Smithsonian Institution in 1865, while Inman's series was shown in major cities from New York to London. Pes-Ke-Le-Cha-Co, Chief of the Pawnees, who wears a striking silver peace medal, is presented as a strong leader, celebrated at the time as "a firm, determined man, an expert hunter, and fearless warrior."

Read a Native Perspective on this work.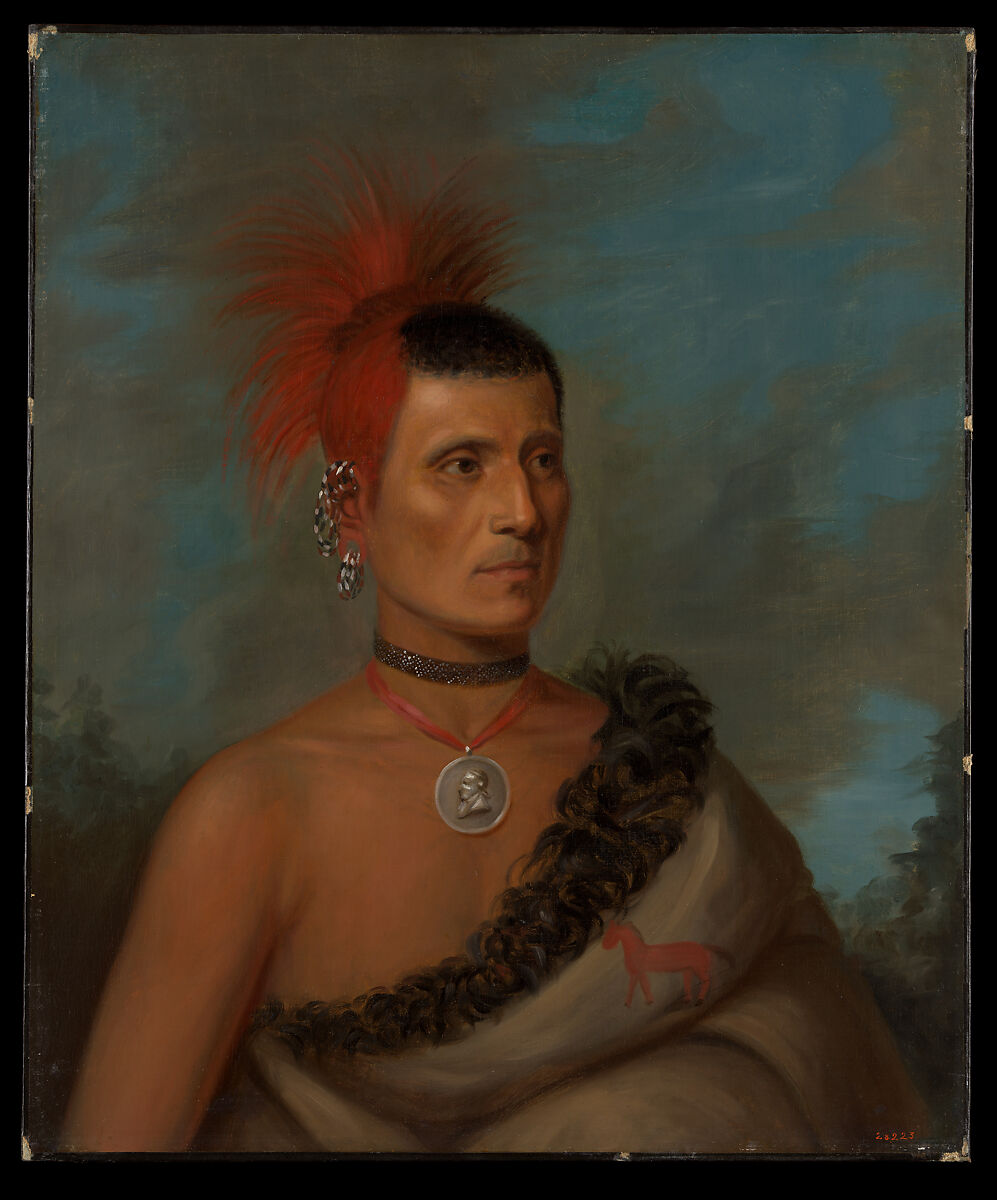 This artwork is meant to be viewed from right to left. Scroll left to view more.