Washington Crossing the Delaware
Emanuel Leutze German American

On view at The Met Fifth Avenue in Gallery 760
Leutze's depiction of Washington's attack on the Hessians at Trenton on December 25, 1776, was a great success in America and in Germany. Leutze began his first version of this subject in 1849. It was damaged in his studio by fire in 1850 and, although restored and acquired by the Bremen Kunsthalle, was again destroyed in a bombing raid in 1942. In 1850, Leutze began this version of the subject, which was placed on exhibition in New York during October of 1851. At this showing Marshall O. Roberts bought the canvas for the then-enormous sum of $10,000. In 1853, M. Knoedler published an engraving of it. Many studies for the painting exist, as do copies by other artists.

Read a Native Perspective on this work.
#4340. Washington Crossing the Delaware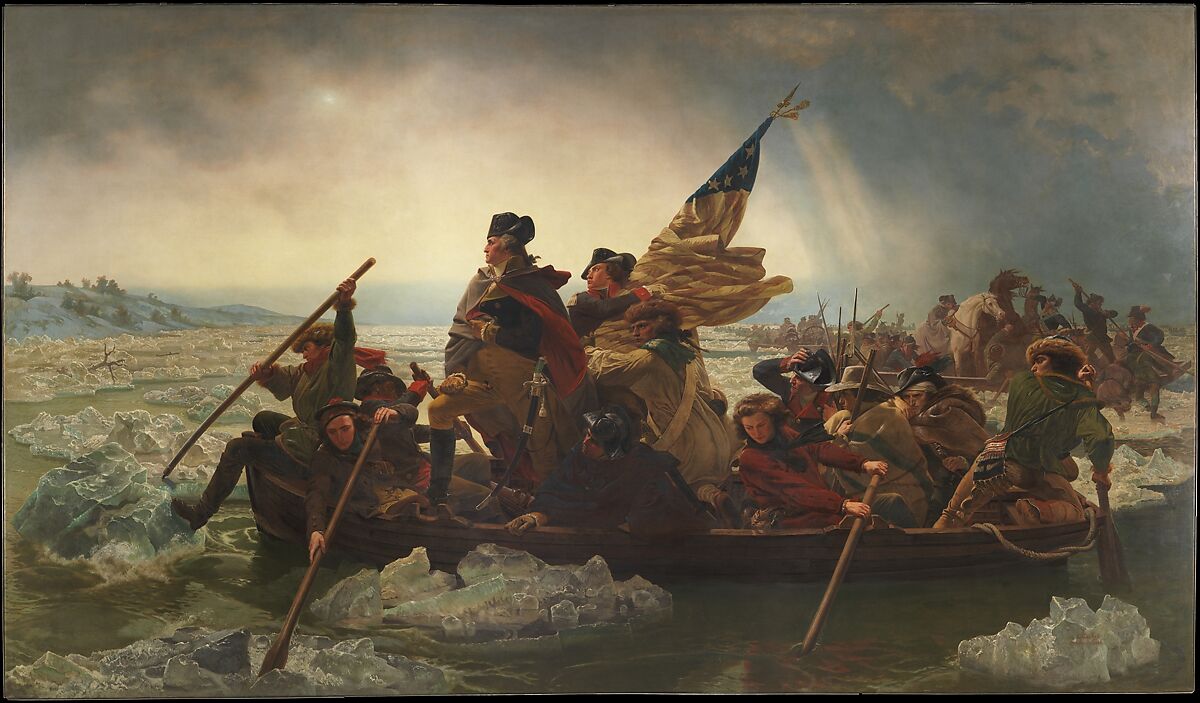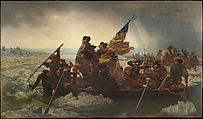 This artwork is meant to be viewed from right to left. Scroll left to view more.