Study for a Portrait of a Lady
Anthony van Dyck Flemish

Not on view
The Flemish painter Anthony van Dyck, Rubens's most brilliant pupil, streaked across the history of British art like a shooting star. After working (1620–21) at the court of James I, van Dyck returned to London in 1632 at the invitation of Charles I. There, he portrayed the sophisticated and privileged members of the Caroline court in a suitably glamorous manner. His distinctive lace-and-satin costumes and dazzling brushwork set the standard for later British portrait painters.
Here, van Dyck sketched the dress and hands of an unidentified female sitter (the finished portrait is in the Alte Pinakothek, Munich) using characteristically agitated, darting strokes. The woman's Flemish costume suggests a date of 1627–32 or 1634–35, when van Dyck was in Antwerp and Brussels, away from the political and religious agitation of the English court.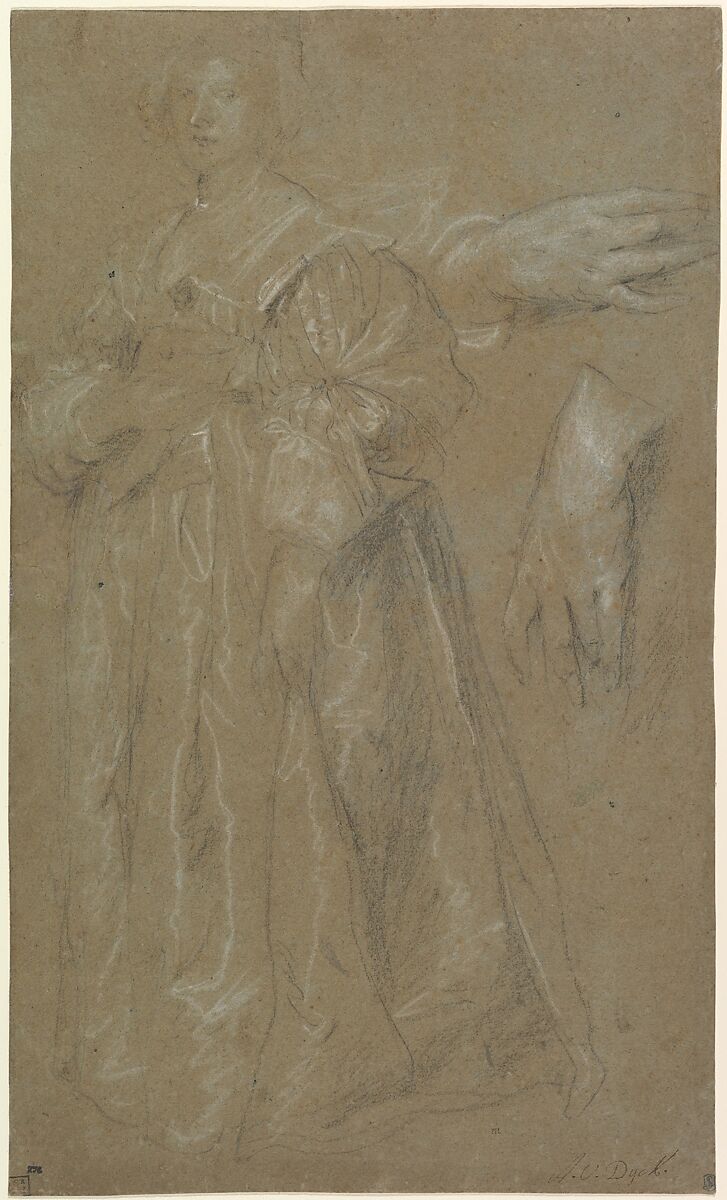 This artwork is meant to be viewed from right to left. Scroll left to view more.