The Whore of Babylon, from "The Apocalypse"
Albrecht Dürer German

Not on view
By 1498, Dürer had published more than two dozen prints, which brought him to the attention of artists and connoisseurs not only in his native Nuremberg and other German-speaking areas but also across the Alps in Italy. It was the prodigious woodcuts of The Apocalypse, however, published in 1498, that made him enormously famous. There was a long tradition of Apocalypse illustrations in manuscripts, which continued in printed books, but nothing like Dürer's galvanizing imagination had ever been brought to bear on the text. In previous printed Bibles, illustrations had been put on pages along with the words, but Dürer gave precedence to the image, taking the entire large page of what he himself called a "superbook" for each of his fifteen subjects. This last image in the series marks the appearance of the whore of Babylon in the Book of Revelation (17:3—4): "And I saw a woman sitting on a scarlet beast, full of names of blasphemy with seven heads and ten horns. The woman was garbed in purple and scarlet, and gilded with gold, gems, and pearls, and bearing a golden goblet in her hand full of abominations and filthiness of her fornication." Babylon, the domain that embodies evil on earth, burns with huge explosions of flame and smoke in the distance, and from the upper left come the armies of heaven, led by the knight Faithful-and-True.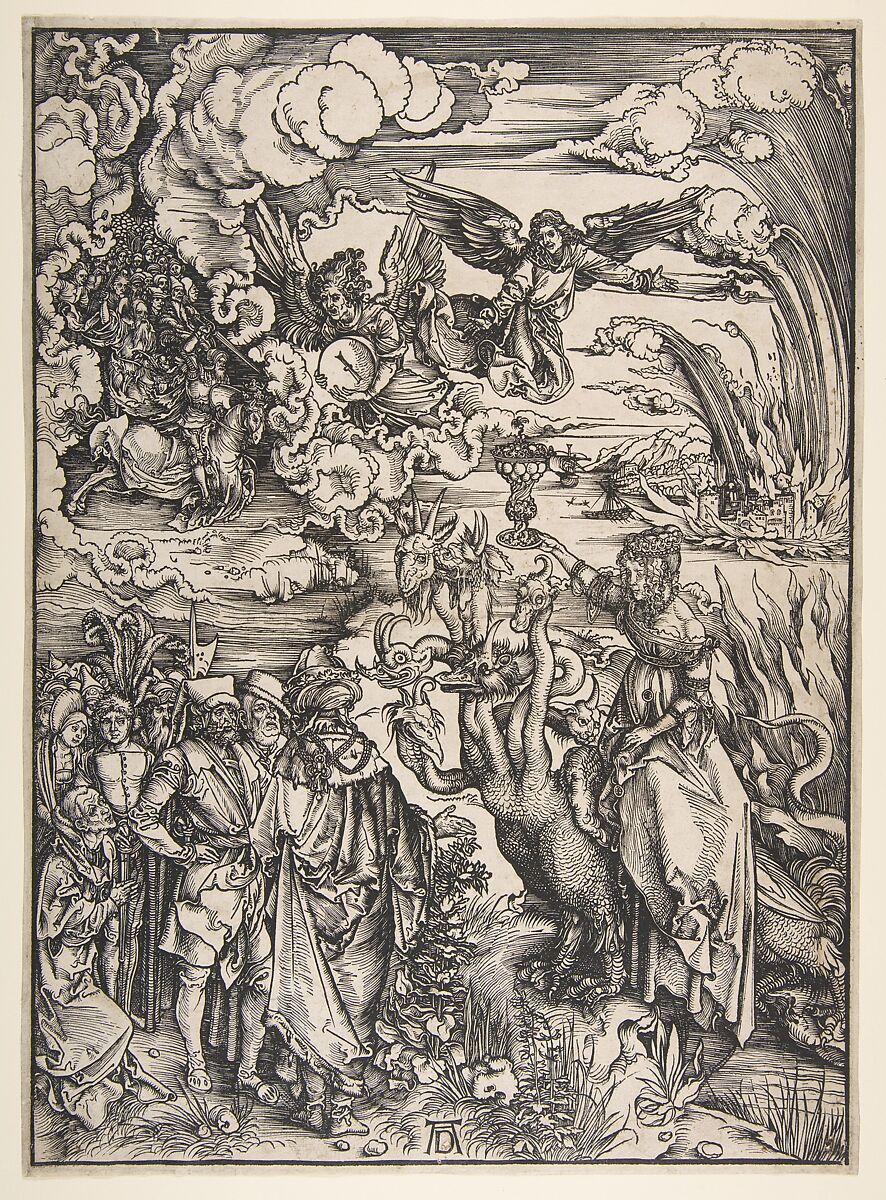 This artwork is meant to be viewed from right to left. Scroll left to view more.