The Round Tower, from "Carceri d'invenzione" (Imaginary Prisons)
Giovanni Battista Piranesi Italian
Publisher Giovanni Bouchard Italian

Not on view
A native of Venice, Piranesi went to Rome at age twenty and where he remained for the remainder of his life. Rome was the inspiration for and subject of most of his etchings that number over a thousand. Piranesi studied architecture, engineering and stage design, and his first plans for buildings reflect his training combined with the tremendous impact of classical Roman architecture. The fourteen plates depicting prisons - probably Piranesi's best-known series - were described on their title page as 'capricious inventions.' These structures, their immensity emphasized by the low viewpoint and the diminutive figures, derive from stage prisons rather than real ones. Actual prisons in the Italy were tiny dungeons. Spatial anomalies and ambiguities abound in all the images of the series; they were not meant to be logical but to express the vastness and strength that Piranesi experienced in contemplating Roman architecture.
About ten years later, Piranesi reworked these plates and added two new images to the series. The reworked plates are even darker and more complex, with added details and inscriptions. While it is hard to find meaning in the first state of the series, the second state includes explicit references to the justice system under the Roman Republic and to the cruelty for which certain emperors were known.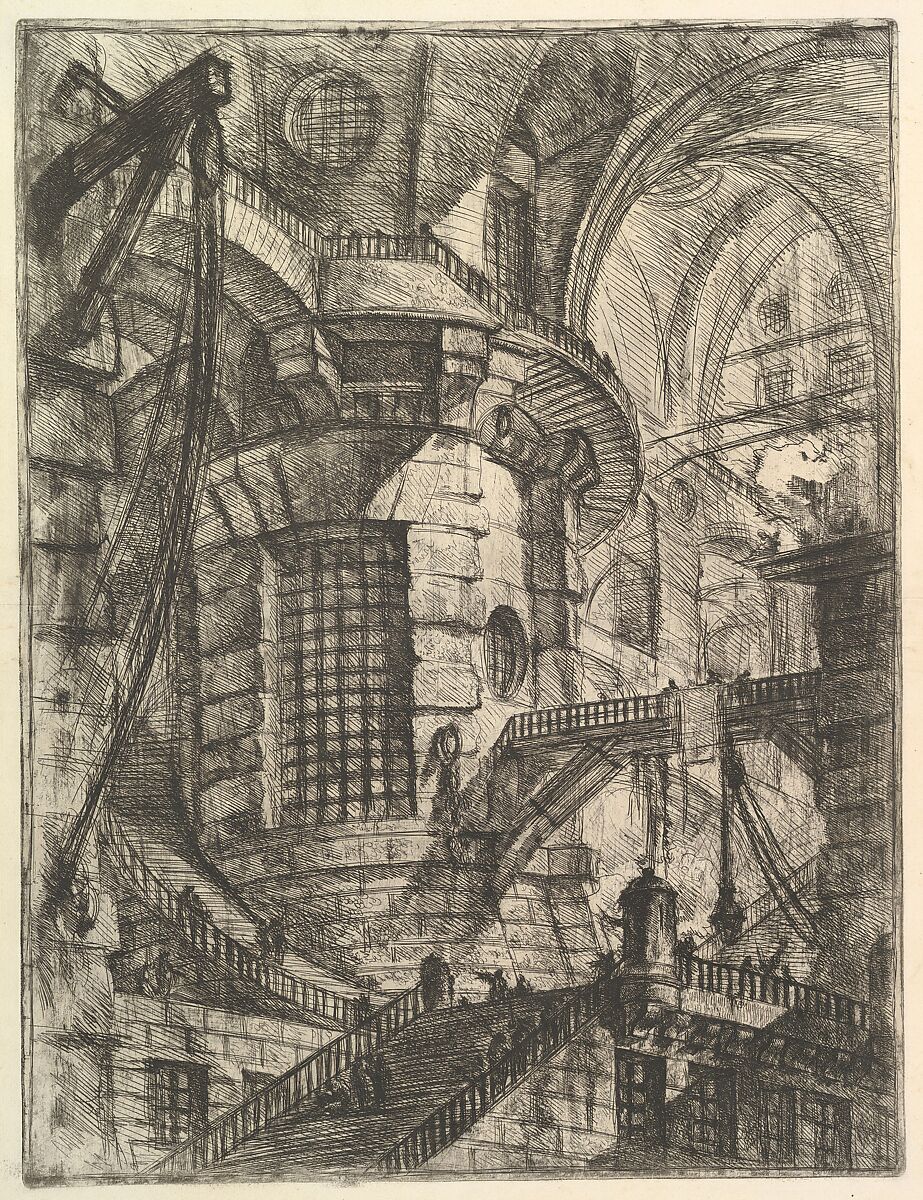 This artwork is meant to be viewed from right to left. Scroll left to view more.