Delightful Land
Paul Gauguin French

Not on view
Gauguin spent much of his time in Paris in 1893–94 working on the text and illustrations for Noa Noa (Fragrance). The project began as a narrative to guide an uncomprehending public through Gauguin's personal and artistic perceptions of Tahiti, but ultimately became more complex and mysterious than anything he had produced in the South Seas. The remarkable series of ten woodblock prints that Gauguin designed as illustrations bear little relationship to his romanticized autobiographical text. Nor do they seem to follow any particular sequence. However, the imagery and themes of the prints—love and fear, creation and death, day and night—relate closely to those of Gauguin's Tahitian paintings.
The Noa Noa woodcuts were seen for the first time by a coterie of friends and admirers—including Degas and the critics Julien Leclerq and Charles Morice—at Gauguin's studio exhibition in December 1894. Leclerq and Morice responded enthusiastically. They recognized the crudely carved woodcuts as a "revolution in the art of printmaking," and appreciated them as a "bridge" between the seemingly disparate qualities of Gauguin's paintings and sculpture.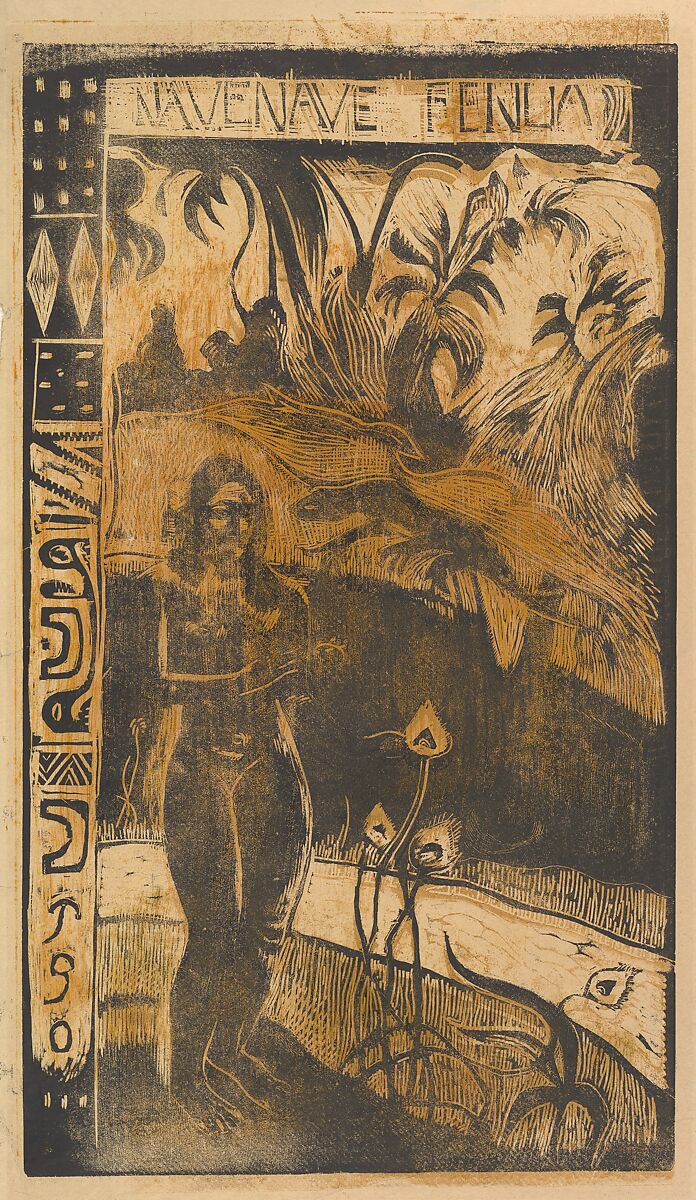 This artwork is meant to be viewed from right to left. Scroll left to view more.