Head of a Bearded Man
Domenichino (Domenico Zampieri) Italian

Not on view
Domenichino trained at the Carracci Academy in Bologna and went on 
to a successful career as a leading painter in Rome 
and Naples. Draftsmanship based on close study of nature was the foundation of his artistic practice. 
This sheet, typical of his large heads studies, was perhaps preparatory for a figure in a painting, though 
it cannot be directly connected to any of his known works. Using black chalk with subtle white highlights, Domenichino conveys the slightly upturned eyes and serious expression of the figure, whose gravitas is reinforced by the flowing strokes defining his hair 
and beard.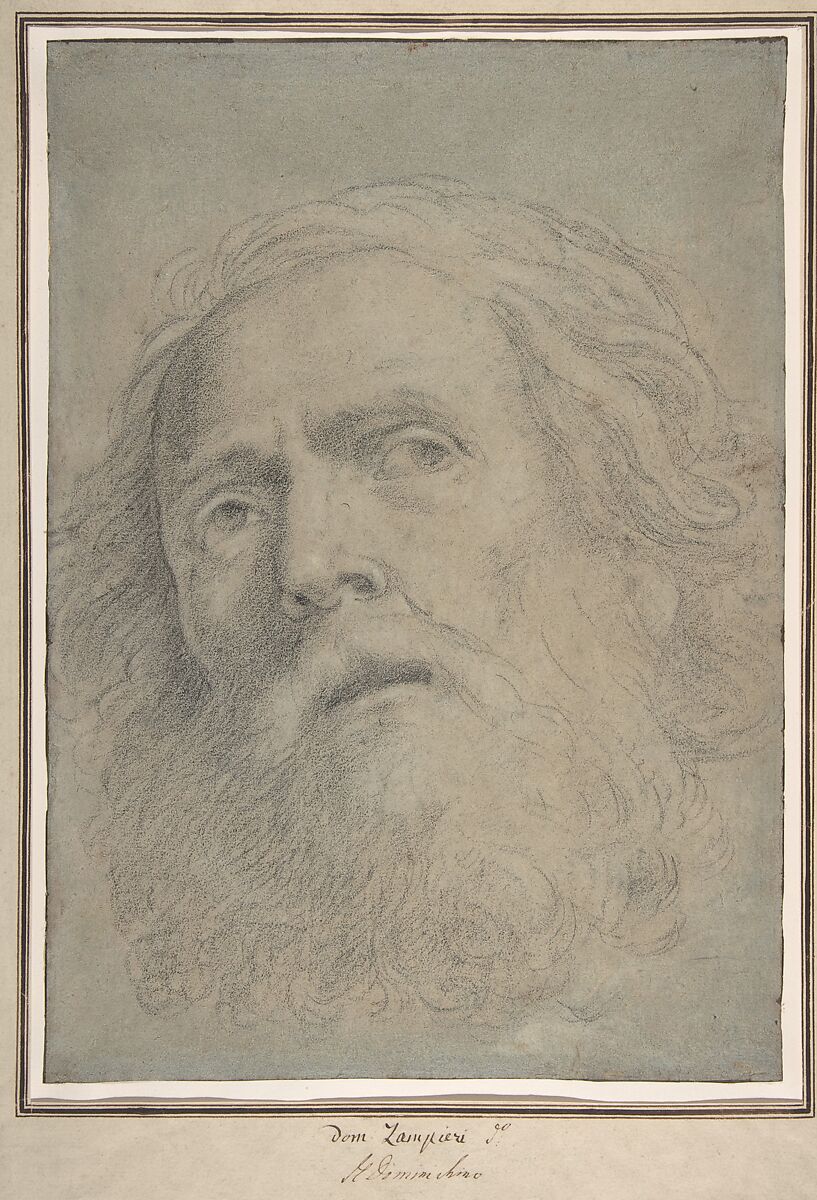 This artwork is meant to be viewed from right to left. Scroll left to view more.