Landscape with Cottage
Hendrick Goltzius Netherlandish

Not on view
The Haarlem artist Hendrick Goltzius was apparently first drawn to the subject of landscape by the scenery he saw on his trip to Italy in 1590 and by his exposure to landscape drawings, prints, and paintings in Venice and Rome. For his woodcut landscapes, the Venetian example of Domenico Campagnola (1500–1564) was especially important. Back in Holland, Goltzius paid fresh attention to Flemish landscapists, including Antwerp printmakers such as Hans Bol (1534–1593), who spent his last years in Amsterdam. During the 1590s Goltzius drew both imaginary (usually mountainous) and naturalistic landscapes, the latter mostly of Dutch terrain.

Landscape with Cottage is from "The Four Small Landscapes," a set of woodcuts made about 1597–98. The prints reveal virtuoso variation in topography: a watermill beside a mountain stream; a chapel amid towering rocks by a rough sea; shepherds in a hilly landscape with twisted trees; and this view of a rustic peasant cottage. Goltzius' colleague in Haarlem, Karel van Mander (1548–1606), had just (in 1597) published a translation of Virgil's Georgics and Bucolics (Eclogues), on the theme of mankind's encounter with the natural world (ranging from pastoral to perilous), with fourteen illustrations by Goltzius. Prints like this one, with its rhythmic lines and tonal palette (printed by a line block in black and two tone blocks), must have made a great impression on Haarlem landscape paintings of the 1620s, for example Jan van Goyen's Sandy Road with a Farmhouse, of 1627 (1972.25), and Pieter de Molijn's Landscape with a Cottage, of 1629 (95.7).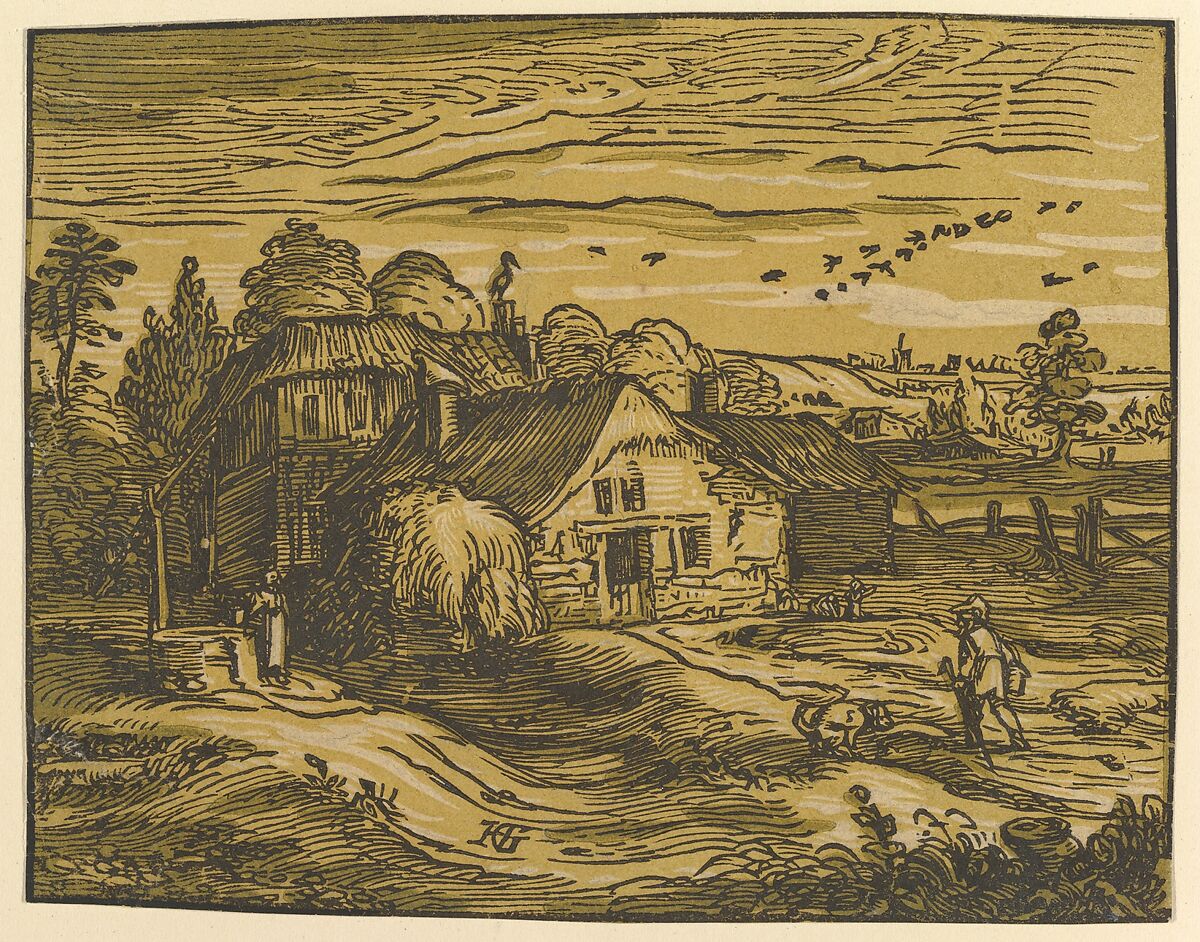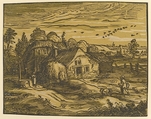 This artwork is meant to be viewed from right to left. Scroll left to view more.