Saint Martin Offering the Wine Cup to the Priest
Not on view
This roundel, together with three others in the Lehman Collection (1975.1.1906, 1975.1.1908, and 1975.1.1909), and two in The Cloisters Collection (47.101.63 and 47.101.64), form part of the same series of early fifteenth-century Franco-Flemish embroideries depicting scenes from the life of Saint Martin. Originally part of a much larger ensemble (thirty-six roundels and panels are now dispersed among public and private collections), the embroideries may have decorated a liturgical vestment, an altar frontal, or possibly a combination thereof, constituting a set of vestments.

In this banquet scene, Saint Martin, recognizable by his halo, dines with the Roman Emperor Maximus and the Empress Elen, shown at center, and a priest, at the far right. To the surprise of the guests, instead of offering the cup of wine to the Emperor, Martin passed it first to the priest, deeming it unjust to place the ruler ahead of a clergyman. In the foreground, two attendants dressed in green, assist with the tableware, exquisitely rendered with reflections of light.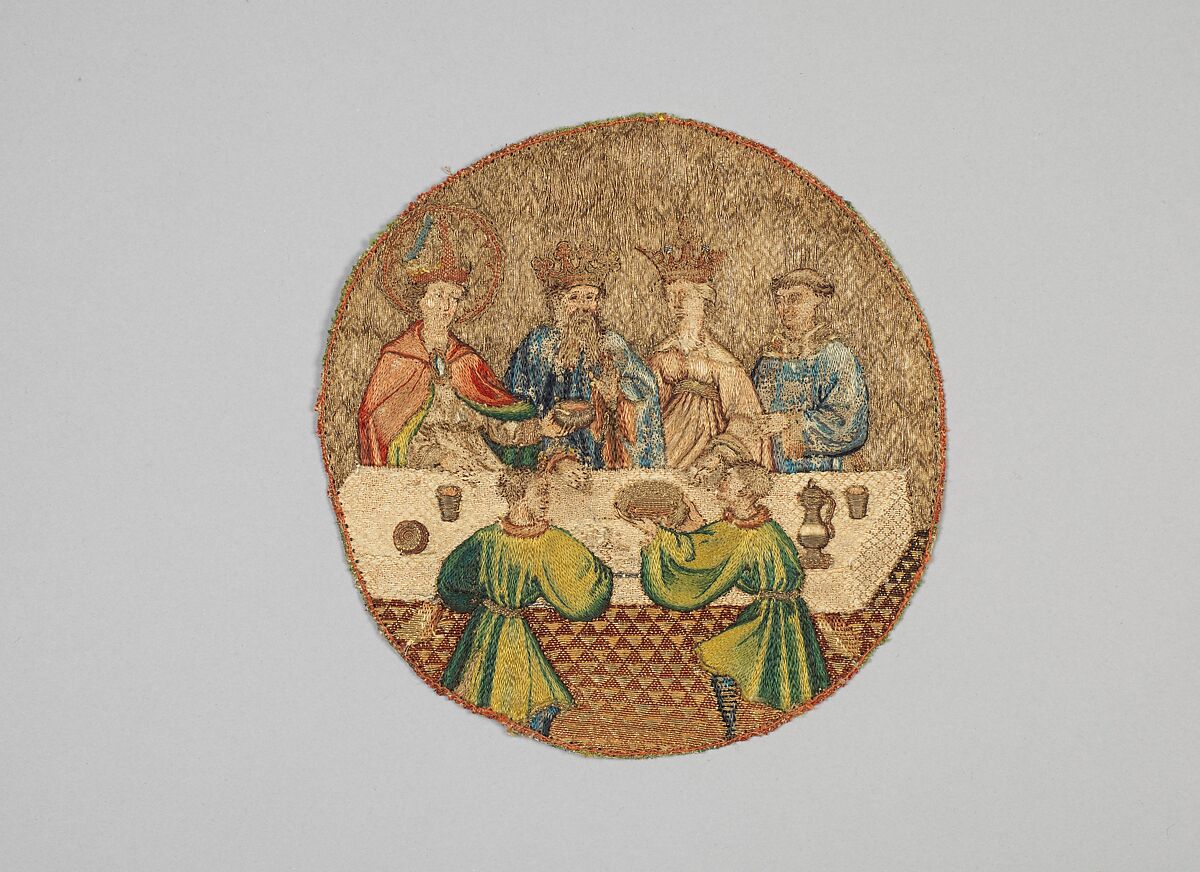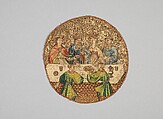 This artwork is meant to be viewed from right to left. Scroll left to view more.