Saint Martin and Saint Hilary
Not on view
This roundel, together with three others in the Lehman Collection (1975.1.1906, 1975.1.1907, and 1975.1.1909), and two in The Cloisters Collection (47.101.63 and 47.101.64), form part of the same series of early fifteenth-century Franco-Flemish embroideries depicting scenes from the life of Saint Martin. Originally part of a much larger ensemble (thirty-six roundels and panels are now dispersed among public and private collections), the embroideries may have decorated a liturgical vestment, an altar frontal, or possibly a combination thereof, constituting a set of vestments.

Having left the Roman army, Martin devoted himself to religious life and became a disciple of Saint Hilary, Bishop of Poitiers in France. Saint Martin is portrayed kneeling before the Bishop, who is ordaining him as acolyte. This series of embroideries, if not originally intended for a liturgical garment, may have embellished an altar frontal, similar to the blue covering that appears here on the altar behind the kneeling figure of Martin. The upper portion of the altar, adorned by a Crucifixion scene, may have been conceived as a painted or embroidered altar covering.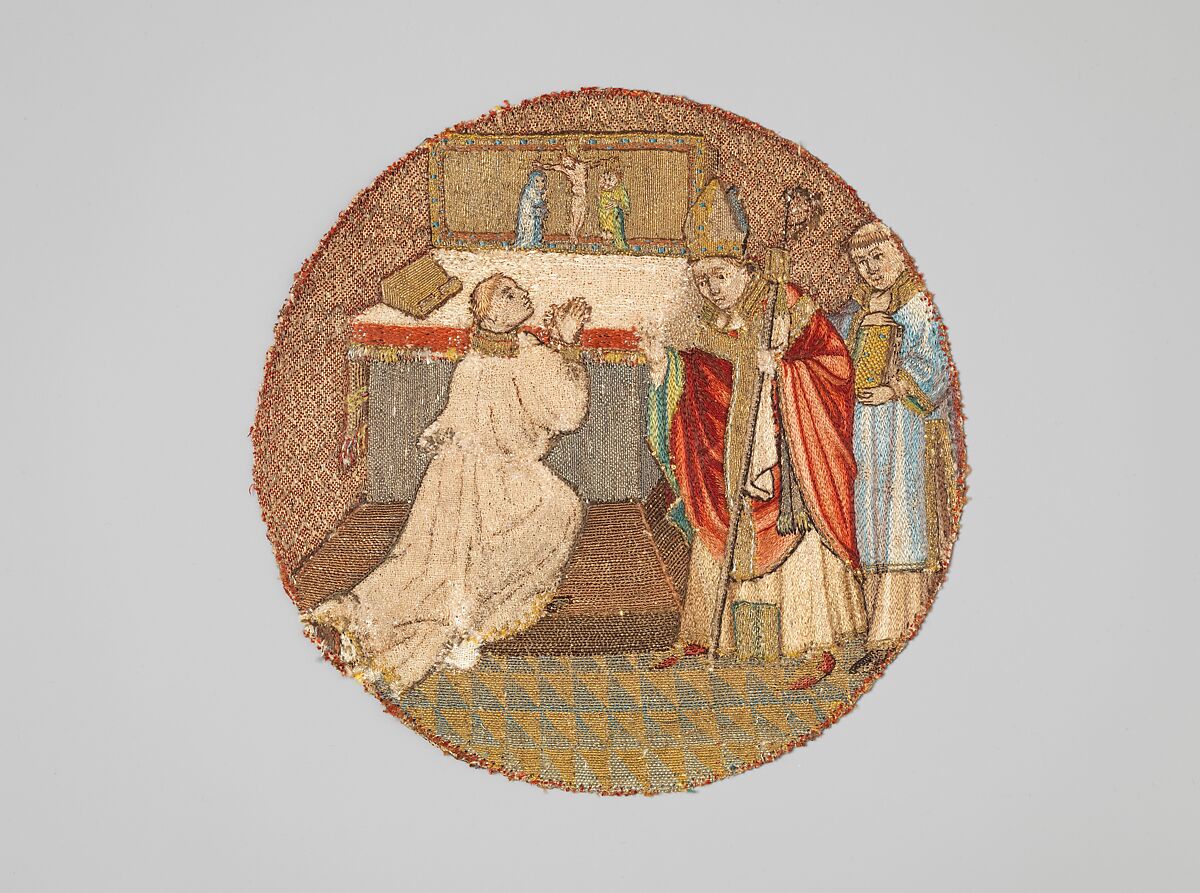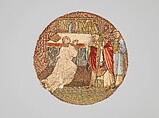 This artwork is meant to be viewed from right to left. Scroll left to view more.