Saint Martin Announcing to His Parents That He Will Become a Christian
Not on view
This roundel, together with three others in the Lehman Collection (1975.1.1906, 1975.1.1907, and 1975.1.1908), and two in The Cloisters Collection (47.101.63 and 47.101.64), form part of the same series of early fifteenth-century Franco-Flemish embroideries depicting scenes from the life of Saint Martin. Originally part of a much larger ensemble (thirty-six roundels and panels are now dispersed among public and private collections), the embroideries may have decorated a liturgical vestment, an altar frontal, or possibly a combination thereof, constituting a set of vestments.

This roundel represents the earliest episode in the life of Saint Martin in the series. The young Martin is portrayed announcing to his family that, against their wishes, he will become a catechumen (a Christian convert under instruction before baptism). The scene reveals the artist's interest in narrative detail as Martin's male relatives, dressed in vibrant colors, react to his proclamation. His father, presumably the male figure on the right, raises his hand, while another male relative, at left, covers his face.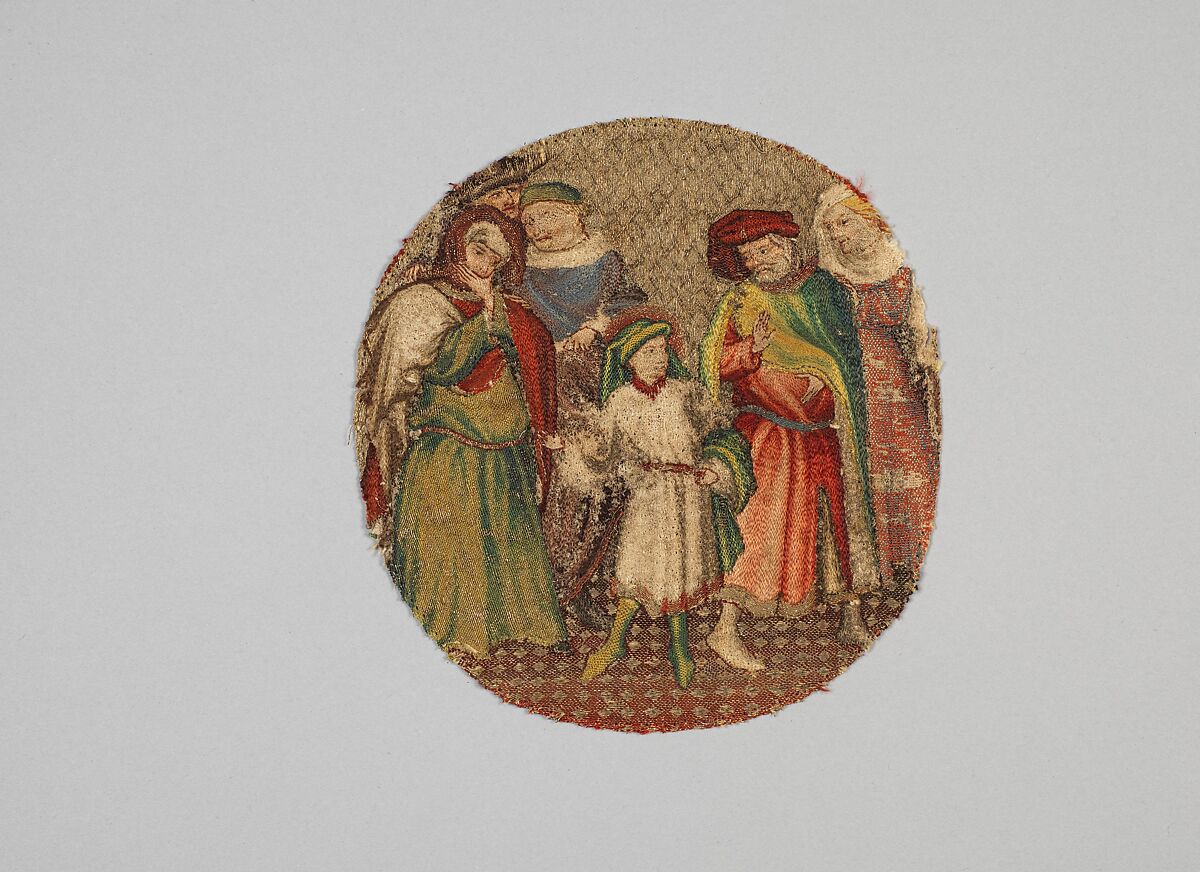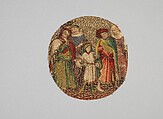 This artwork is meant to be viewed from right to left. Scroll left to view more.