Doorjamb from a Temple of Ramesses II
New Kingdom, Ramesside
On view at The Met Fifth Avenue in Gallery 123
These colossal blocks come from a large gateway erected in commemoration of one of Ramesses II's royal jubilees. Two offering scenes are set one above the other. In the upper scene Ramesses II is depicted presenting drink offerings to Amun-Rein the form of Kamutef, "Bull of his Mother," who was identified with the fertility god Min. In the lower scene the king is making a prayer for offerings to Ptah-Tatanen, the patron of the royal jubilee. The right side is inscribed with the names and titles of Ramesses II. At the bottom of the doorjamb Ramesses III, a Twentieth Dynasty king, has roughly incised his own cartouches.

The blocks were discovered in 1912-1913 by the Museum's Egyptian Expedition where they had been reused in the foundations of a gargantuan temple undertaken by Ramesses IV in the Asasif valley. The temple was laid out over the eastern part of the causeways of Mentuhotep and Thutmose III, leaving uncovered only the causeway to Hatshepsut's Deir el Bahri temple. The construction was continued by Ramesses IV's two successors, but never completed. Ramesses IV seems to have sought to reemphasize the Theban ritual landscape, and the Asasif temple may have been understood as a monumental bark station for the visit of Amun's bark to the Deir el Bahri temple during the Beautiful Festival of the Valley.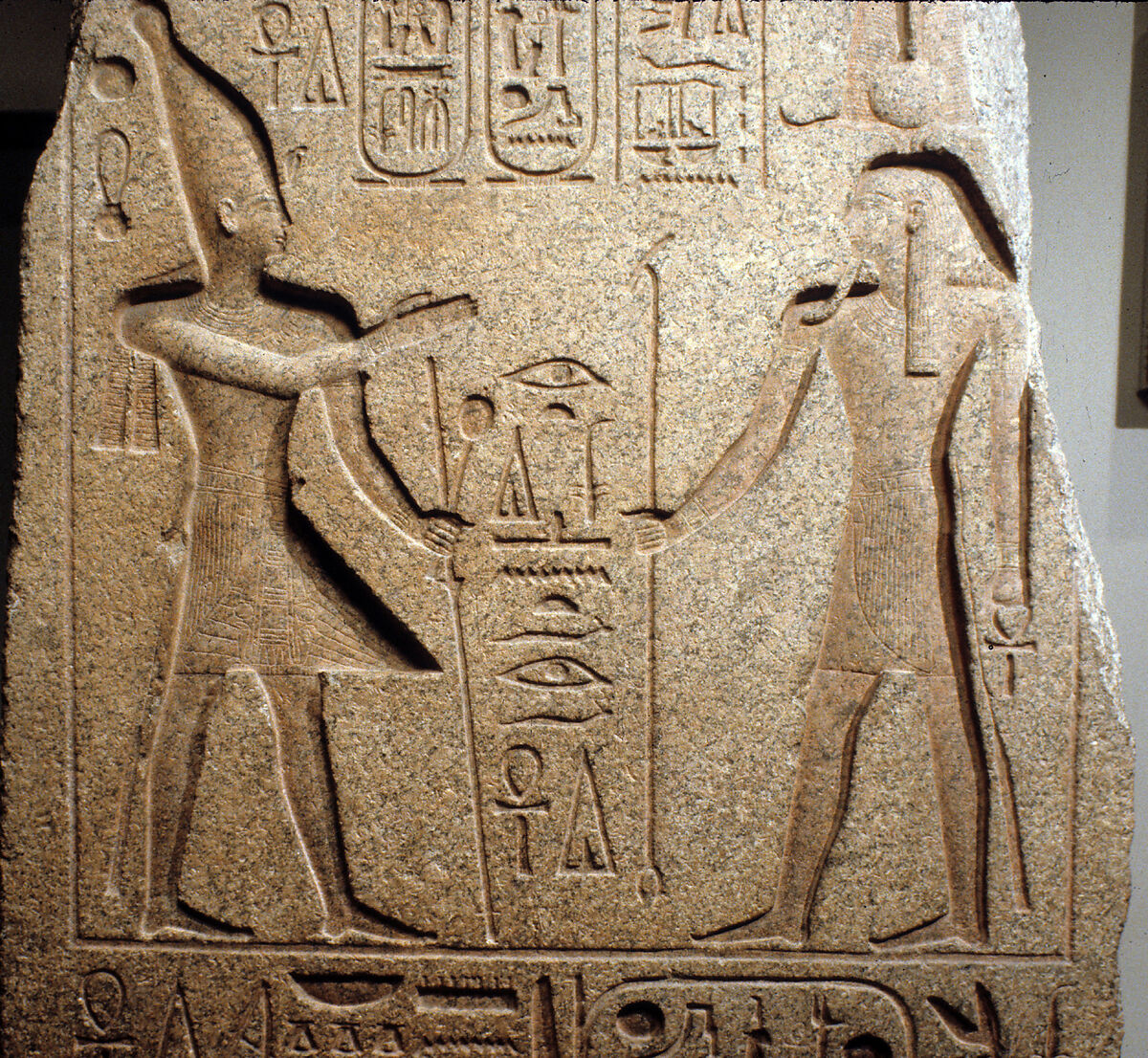 This artwork is meant to be viewed from right to left. Scroll left to view more.