A Man and a Woman Embracing
baron Antoine Jean Gros French

Not on view

Of all of Jacques Louis David's students, Gros was among the most successful and the most loyal. When David was banished from France after the downfall of Napoleon, it was to Gros whom he entrusted the management of his studio.

Despite the enduring closeness of the two men, their drawing techniques could hardly have been more different. While David's technique was rational and legible, Gros tended to cover the sheet with a flurry of rapid sketches. This study of a couple embracing may have been related to his lost painting Les Bergers d'Arcadie (The Shepherds of Arcadia), executed around 1792.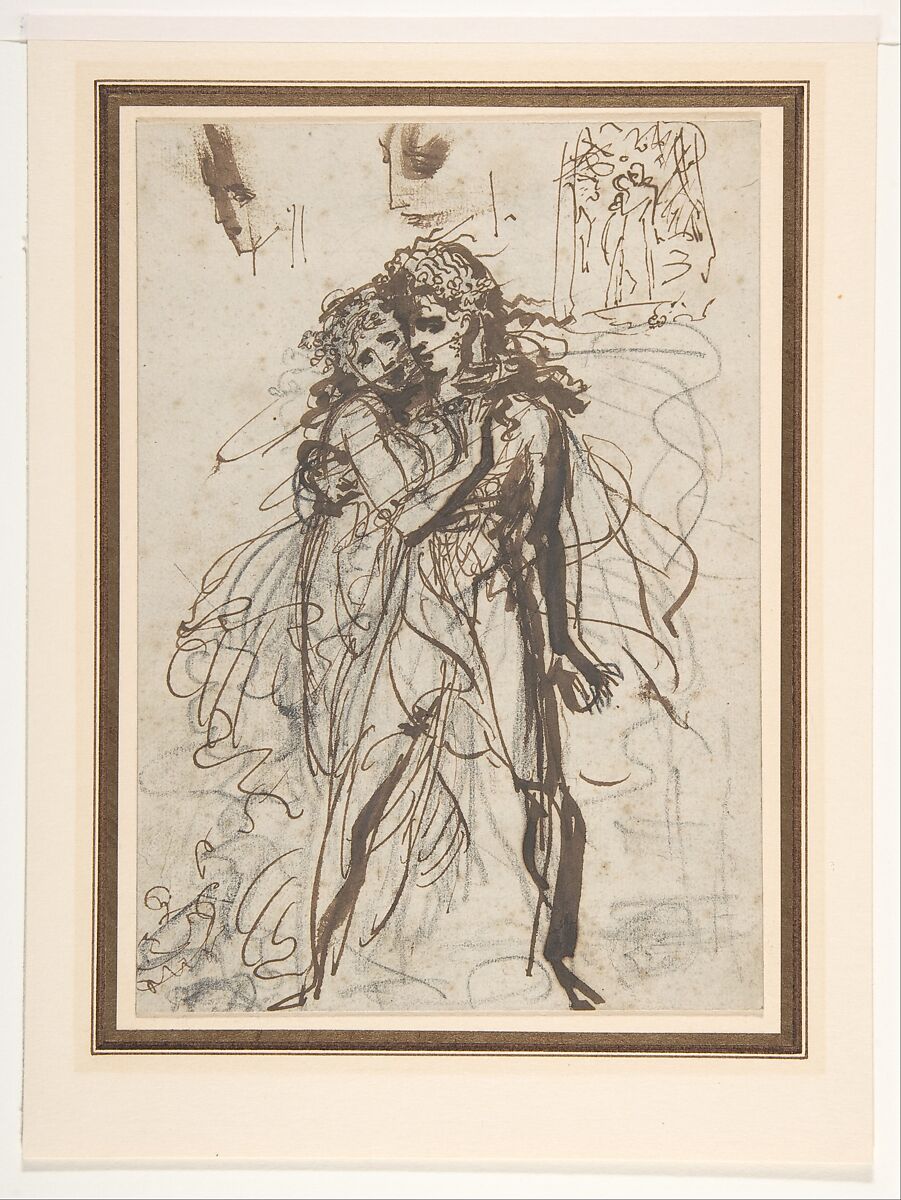 This artwork is meant to be viewed from right to left. Scroll left to view more.