Diana and Actaeon
Bartholomeus Spranger Netherlandish

Not on view
This drawing represents the story of Diana and Actaeon, as told in Ovid's Metamorphoses (Book III: 138–253). Perched atop a rocky outcropping at upper left, Actaeon looks down upon Diana, who is bathing in the company of nymphs in an enclosed wooded setting. As the bathers attempt to cover themselves, Diana splashes water at the intruder, who is being transformed into a stag as punishment. Although the function served by the drawing is not known for certain, it is likely to have been made as a study for a cabinet painting. The conception of this subject in vertical format is unusual and would be well suited for this purpose.
Born in Antwerp, Spranger was summoned to Prague in 1580 by Emperor Rudolf II to serve as one of his most important court artists, assuming a role that may be described as that of chief painter. He had a workshop located within the imperial palace, and developed a close relationship with the emperor, often working under his direct supervision. This is among a number of mythological subjects executed by Spranger during the years he was in court employ.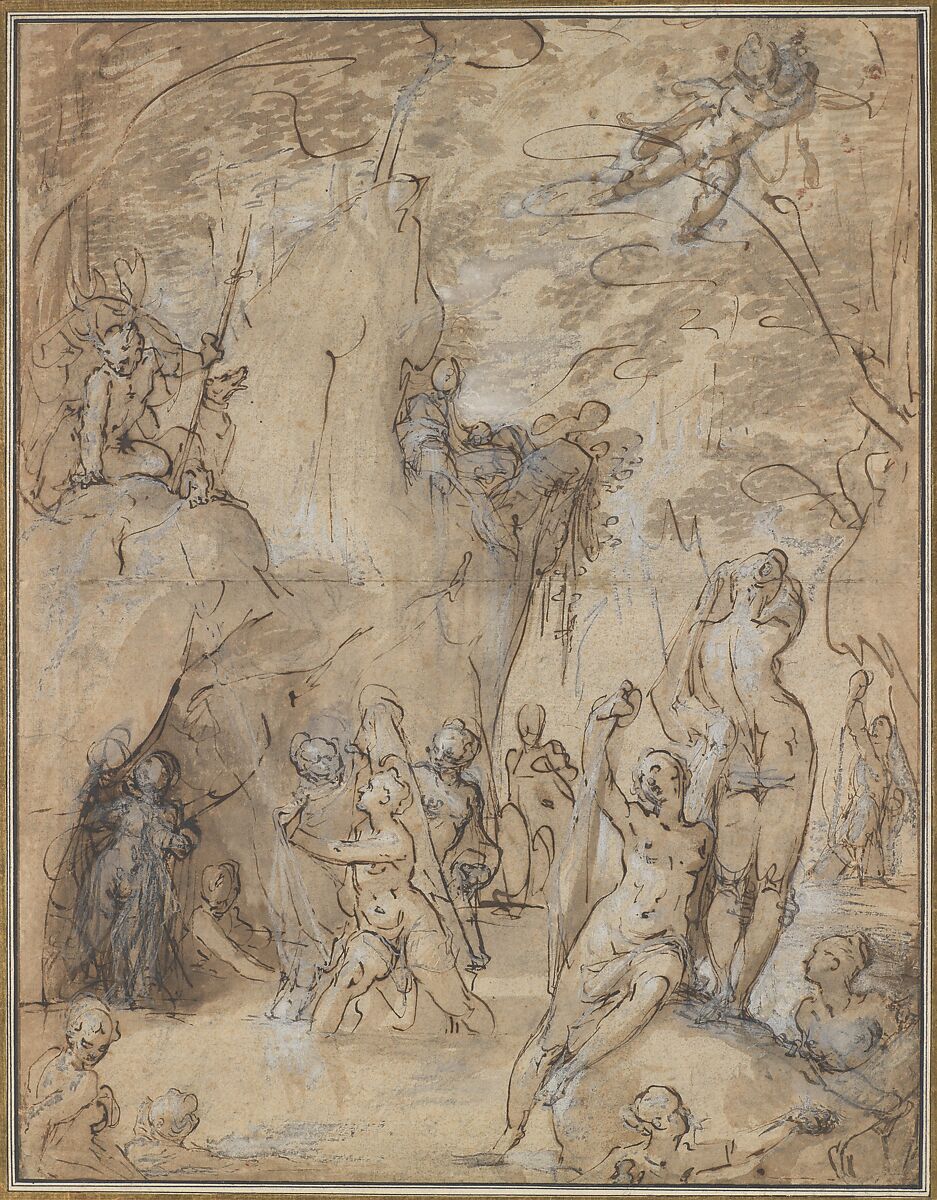 This artwork is meant to be viewed from right to left. Scroll left to view more.