Four-master and Two Three-masters Anchored near a Fortified Island, from "The Sailing Vessels"
Pieter Bruegel the Elder Netherlandish
Frans Huys Netherlandish
Publisher Hieronymus Cock Netherlandish

Not on view
This engraving belongs to a series of ten prints known as the Sailing Vessels, executed by Frans Huys after designs by Pieter Bruegel the Elder. The series displays a wide range of sailing vessels, including merchantmen and warships, large seagoing vessels and small coasters, galleys, and caravels. Here, Bruegel depicted a four-master, i.e., a ship with four masts, and two three-masters anchored near a fortified island capped by a lighthouse. The detail and painstaking accuracy with which the vessels are rendered attests to the artist's great care and leaves no doubt that Bruegel must have prepared for the series by making numerous sketches and elaborate studies—all of which unfortunately are lost. At what point in his life Bruegel became interested in the subject of ships is unclear, but the deep fascination the citizens of Antwerp took in it is understandable given the nature of the city's economy. As a mercantile superpower with direct access to the North Sea, and as home to some of the most ambitious traders and explorers in Europe, Antwerp took great pride in the prowess and engineering of their ships and in their connection to the sea. Whatever the precise source of their appeal, Bruegel's series of Sailing Vessels was a highly sophisticated creation that far surpassed previous examples of the genre in technique and imagination.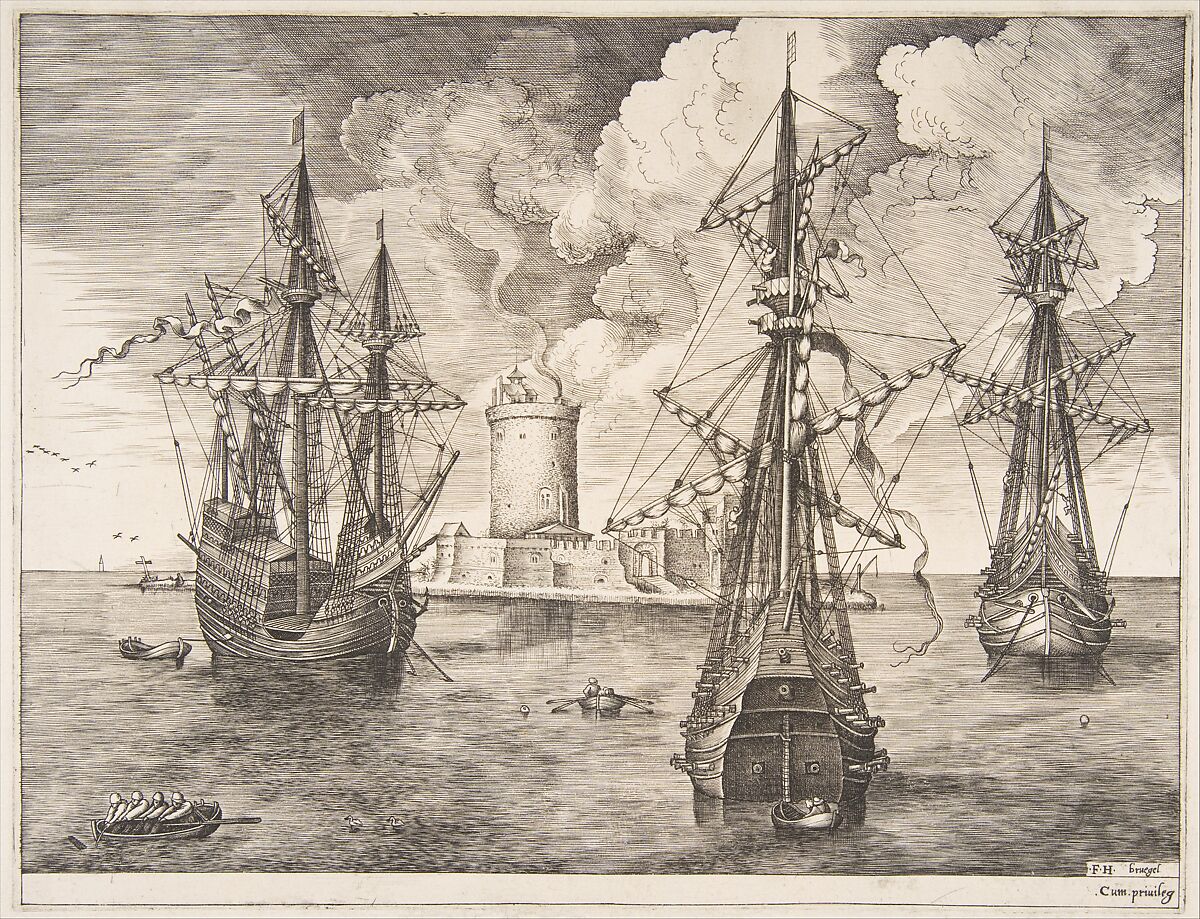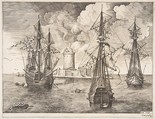 This artwork is meant to be viewed from right to left. Scroll left to view more.