A Ship at Sea
Ludolf Backhuysen Dutch

Not on view
The ship depicted here is a so called 'fluitschip', a commercial vessel, ideal for cargo shipments because of its remarkably large capacity. Bakhuysen, who was one of the most important painters of marines during the latter half of the seventeenth century, shows the ship shortening sail at full sea. The subtle gray washes with which the sky and sea are rendered convey the misty atmosphere of an overcast day. The low horizon enhances the majestic appearance of the ship as it continues on its course.

Drawings such as the one depicted here were primarily intended as studies in the preparation of a painting. This ship could be integrated in a larger composition with multiple vessels on wide open seas.

According to the artist-biographer Arnold Houbraken (1660–1719), Bakhuysen's earliest endeavors as a draftsman date to 1650. The artist was strongly influenced by the works of father and son Willem van de Velde (1611–1693 and 1633–1707 respectively), the leading painters of seascapes at the time. When the Van de Velde's immigrated to England around 1672, Bakhuysen became the foremost painter in this genre.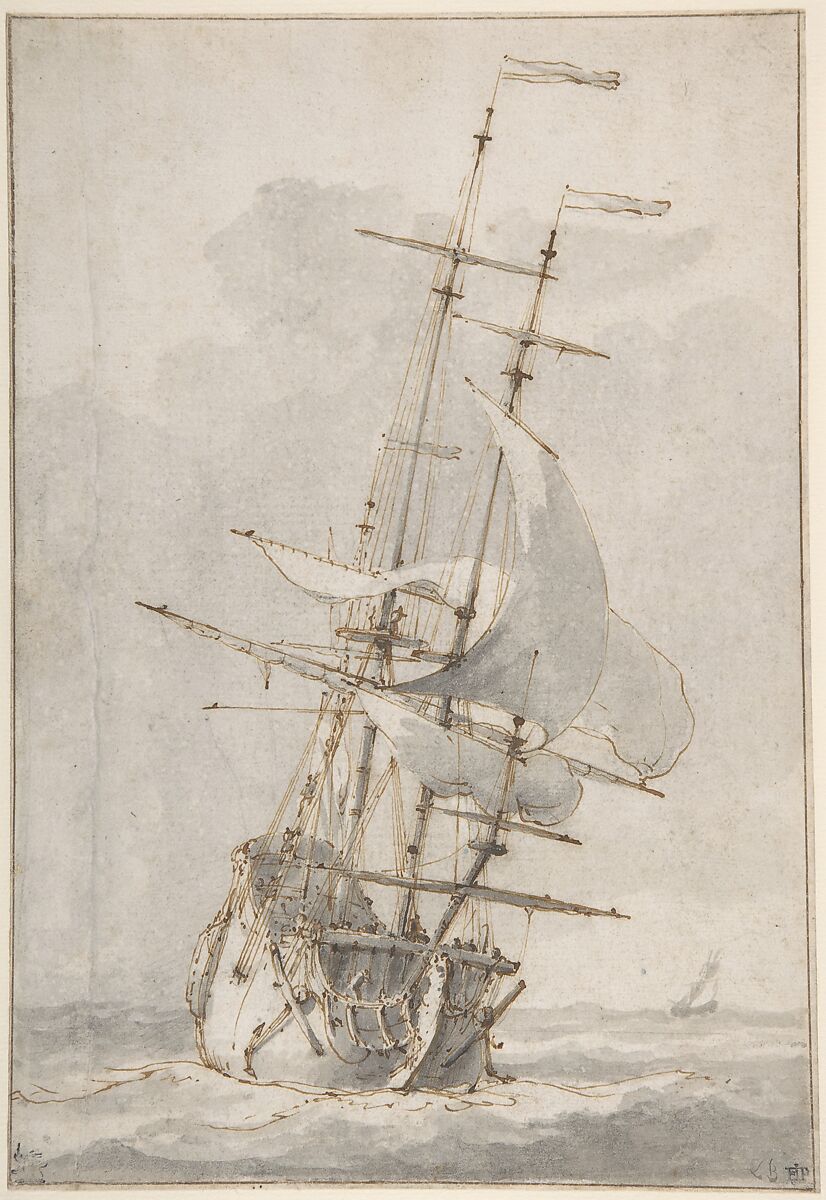 This artwork is meant to be viewed from right to left. Scroll left to view more.