A Domestic Scene
Annibale Carracci Italian

Not on view
This tenderly observed scene of family life, with a mother warming her child's nightgown before a small fire in the hearth of their home while her two children and cat look on, probably dates from the early 1580s. The mood of quiet intimacy is a striking characteristic in the revolutionary genre studies and paintings by Ludovico and Annibale Carracci.

Here, Annibale's quick inspired handling of the watery pale washes, which run on the white surface of the paper "in the form of a stain" (to borrow the apt phrase of sixteenth-century Italian art theorists who admired this type of virtuoso sketching), leads to magical effects of tone. The light emanating from the fire is a key protagonist in the composition. The artist's use of wash to define form must rank among the most daring exercises of draftsmanship, for his self-confidence was such that he apparently improvised the drawing without any underdrawing whatsoever. When the drawing was in the collection of the Eighteenth-century drawing connoisseur Pierre-Jean Mariette (1694-1774) it was reproduced in reverse by the Florentine printmaker Vincenzo Vangelisti (1740-1798) in a mixed-method engraving and etching printed in brown ink.

An impression of this design, bearing the collector's marks of Moriz von Fries and Thomas Lawrence, two previous owners of the drawing itself, is in the Metropolitan Museum of Art (inv. 1972.133.2a). The present drawing was exhibited in Leicester in 1954, with an attribution to Bartolomeo Schedoni, proposed by E. K. Waterhouse. This suggestion has not found acceptance, even though Babette Bohn in her monograph of 2005 rejected the attribution of the drawing either to Annibale or Agostino Carracci.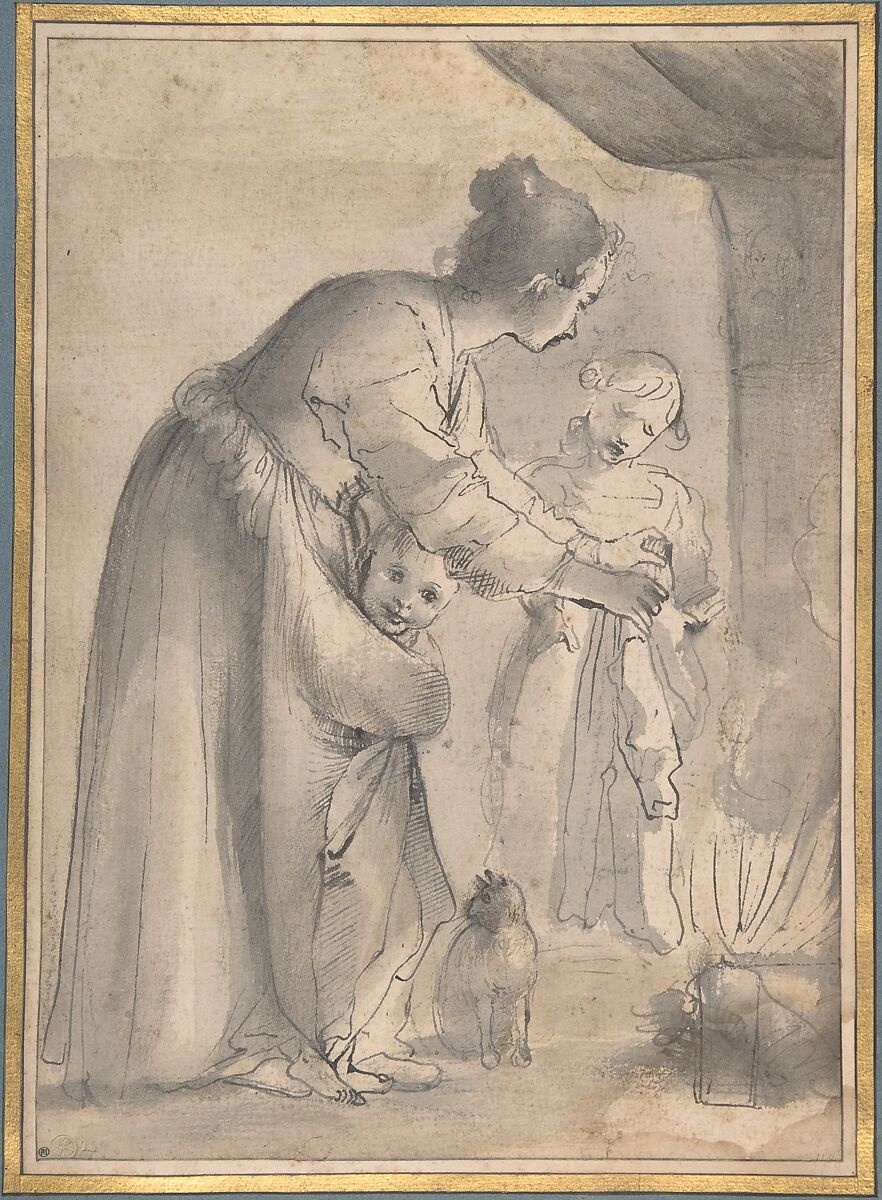 This artwork is meant to be viewed from right to left. Scroll left to view more.