The Sultan
Jean Honoré Fragonard French

On view at The Met Fifth Avenue in Gallery 690
Despite its traditional title, this sheet represents not a sultan but a model dressed in Turkish attire. Posing and drawing figures in exotic costume was a long-standing tradition at the Académie de France in Rome where Fragonard had studied—a practice connected both to masquerades and to the training of young history painters. However, this sheet dates to 1774, when Fragonard visited Rome a second time, this time in the company of his patron, Pierre Jacques Onésyme Bergeret de Grancourt. As with many of his brown wash drawings of the 1770s, the wash here is intentionally diluted, its transparency leaving visible the freely executed black chalk underdrawing.

A modern copy of this drawing, once considered to be the original, is also in the museum's collection (1972.118.213).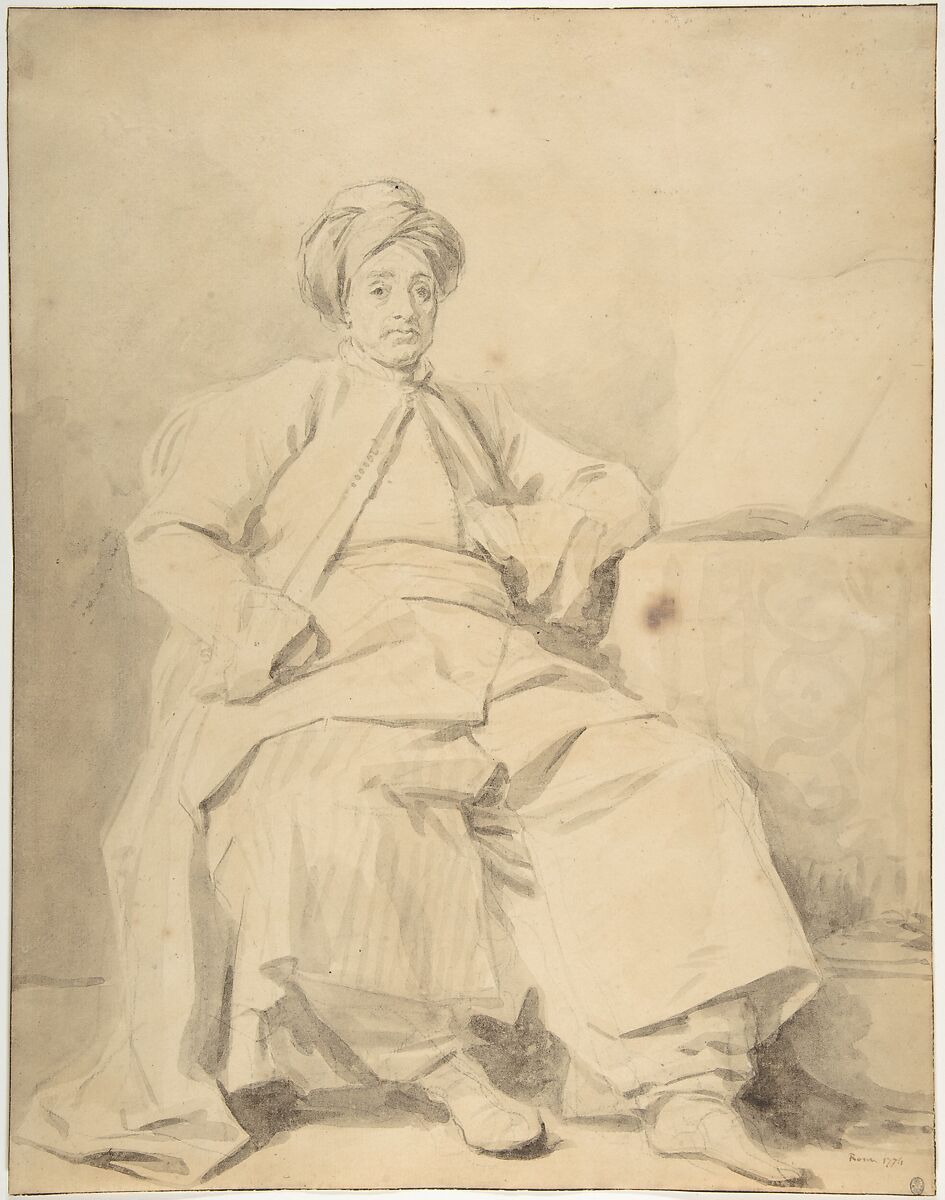 This artwork is meant to be viewed from right to left. Scroll left to view more.