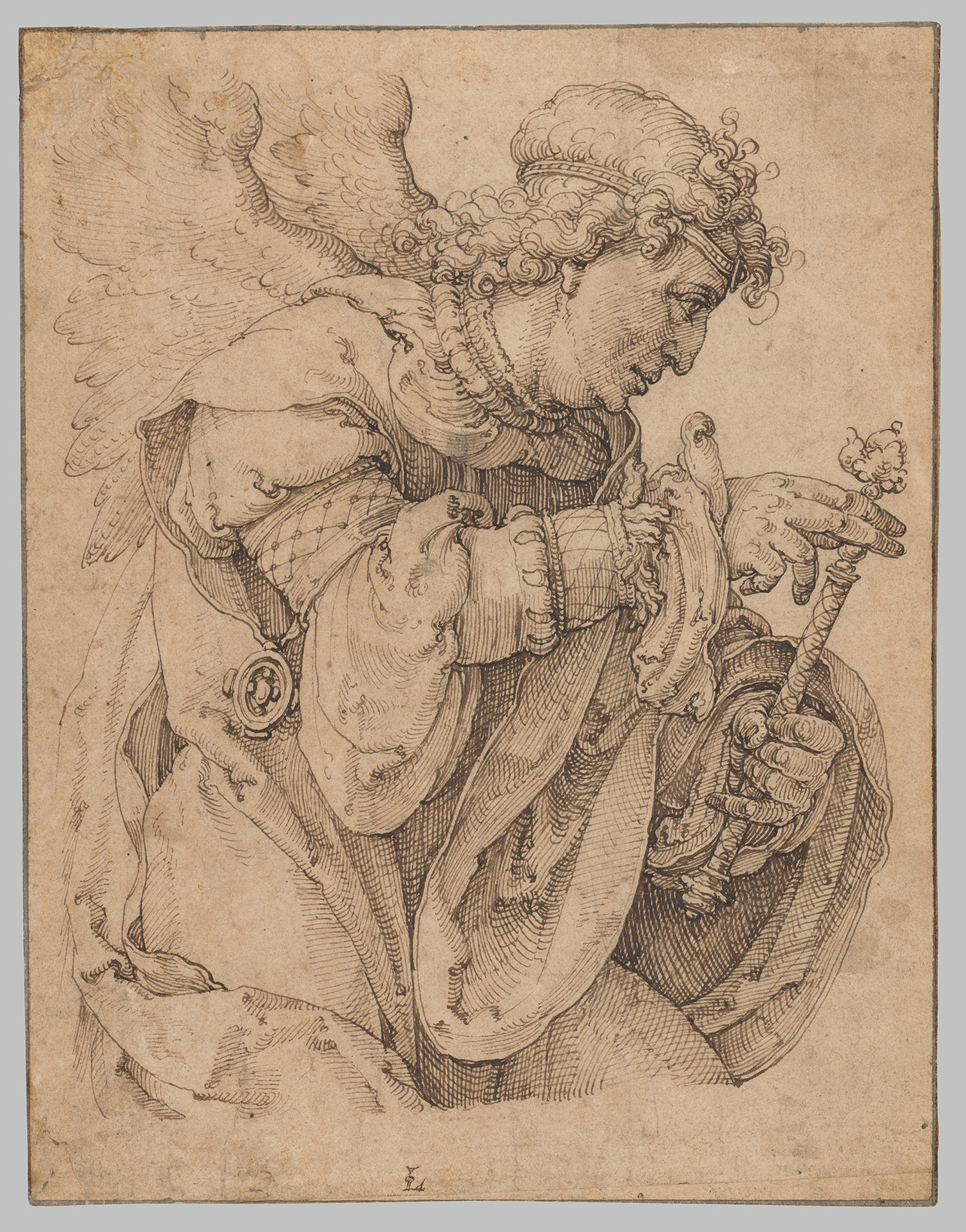 ---
---
Related Multimedia
Philippe de Montebello (Director Emeritus) and George R. Goldner (Department of Drawings and Prints) discuss The Archangel Gabriel Announcing the Birth of Christ (2008.253) (July 2008).
The Archangel Gabriel Announcing the Birth of Christ, 1520s
Lucas van Leyden (Netherlandish, ca. 1494–1533)
Pen and brown ink with traces of squaring in black chalk

8 1/4 x 6 1/2 in. (21.1 x 15.5 cm)
Promised Gift of Leon D. and Debra R. Black, and Purchase, Lila Acheson Wallace Gift and 2007 Benefit Fund, 2008 (2008.253)
Lucas van Leyden, who may be considered the first major North Netherlandish artist, built his international fame almost exclusively upon his work as a printmaker. Although his drawings are rare—not even thirty are accepted today—almost all of them count among the highlights of sixteenth-century Netherlandish art. A recent and unexpected addition to Lucas' small drawn oeuvre, this drawing complements one of comparable size and technique in the Kupferstichkabinett, Berlin, that depicts the Virgin looking up in surprise at hearing the archangel's message. Both were presumably made as designs for stained-glass windows. In these drawings, Lucas married the monumentality of figures he admired in contemporary Italian art with a drawing style that is thoroughly Northern—a rich and subtle pattern of lines, hatchings, and cross-hatchings that lends great plasticity to the figures.
Related